Attract the Best SaaS Sales Recruits
You work for a great SaaS that has innovative products. And you've finally got headcount approved to hire more salespeople. So you're eager to get top sales talent on the team who will help you meet this quarters' increasing targets.
Finally, you can see your team hitting their numbers with the extra headcount! Fast-forward several weeks, and all that's transpired is you've interviewed a handful of mediocre salespeople.
It's Competitive
It's no secret that recruiting sales talent in this market is uber-competitive. And sales recruiting mistakes are costly. Job numbers suggest the competition isn't cooling off anytime soon. So, how can you compete, separate your company from the pack, and win top sales recruits?
The Landscape of Your Team
One immediate solution is to identify and promote your company's strengths. Think beyond the product and examine what your organization has to offer that your competitors don't.
Start with Marketing
Sales teams that have strong marketing support thrive. Does your marketing team have a large budget? Are they exceptional at driving new business leads? Is your marketing team cranking out relevant whitepapers and drawing attention to your solutions?
Find out what your marketing team is doing to drive demand and share this with recruits. Most salespeople understand the value of working with solid marketing teams. However, if your marketing team is crushing it, don't keep it a secret during the recruiting process.
Technically Savvy Demos & POCs
If you have an exceptional pre-sales team, that's a competitive advantage worth touting. Technical salespeople who can communicate and keep up with technical details are not average. If you have impressive pre-sales team members, get them involved in your recruiting process. Invite them to meet with sales recruits if possible. Salespeople feel less pressure and more confidence when Sales Engineers have gravitas.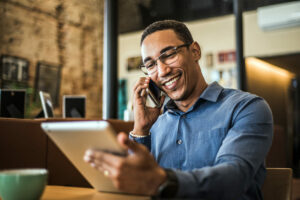 CEOs with Sales Power
CEOs matter to new sales recruits. Of course, there are as many kinds of CEOs as salespeople. But one thing is for sure, CEOs who are too busy for sales will not win the hearts of recruits. CEOs willing to make calls to other CEOs and get involved in deals when necessary are highly valued assets to salespeople. When CEOs are active in select deals, magic follows.
Happy Checks
Does your CFO write commission checks with a smile? One of our SaaS clients loved paying commissions, and they weren't shy about letting new SaaS sales recruits know. They were happy to pay salespeople more than senior-level executives.
This company respected sales and successfully recruited top sales talent even with average to slightly below average base salaries. They found paying out large commissions didn't hurt their profitability either and only helped inspire more success. Today they are a well-known public company worth $MMMs. Top sales talent wants to work for companies that pay out substantial commissions.
Hi-Touch Human Resources
If you don't think about your HR team often, it might be because they are doing a great job. Strong HR teams make employees' lives easier. Ever onboard with a new employer and find the experience underwhelming? Imagine being greeted on your first day by, well, almost no one? HR teams that are organized, efficient, and knowledgeable make all employees happier. If your company has an engaged, organized, and efficient HR team, be sure to bring it up in the recruiting process!
Products, Pay, People
It's easy to focus on products, sales numbers, and base pay when recruiting sales talent, but it won't make your role stand out. Hundreds of thousands of sales jobs are open in the United States. Touting your "greatness" without moving beyond the product and pay is as expected as a salesperson asking about next steps at the end of an interview.
Look inside your organization for ways to separate your company from the middle of the pack. Finally, and most importantly, look at your people. Sales is not a solo sport; it takes a team to win amazing clients.
Who's on your team worth bragging about?