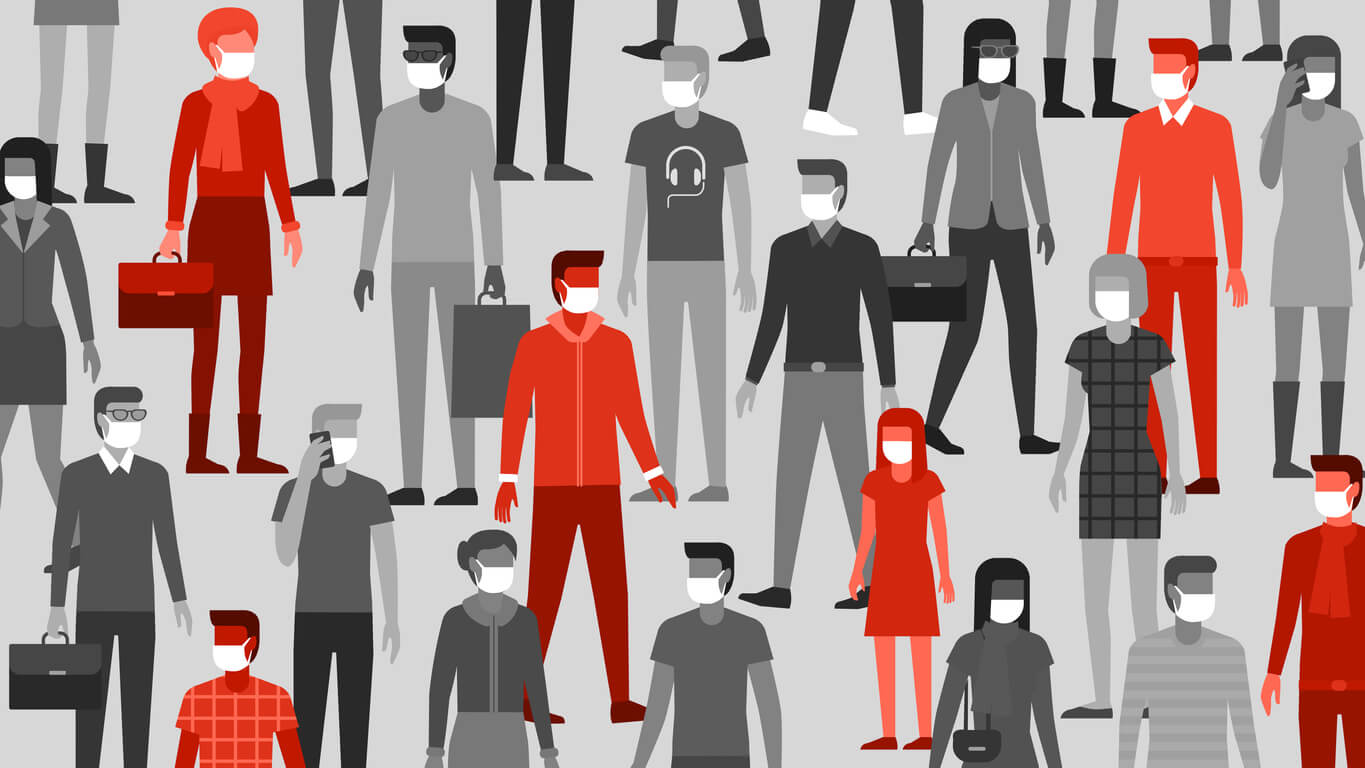 Emerging from The Pandemic–The Ultimate Guide for Sales Job Seekers
The tech job market started with a boom in 2021 for sales professionals. Interviews in mass have been happening across the nation. As some companies come out of COVID limbo, they are preparing to grow revenues. Other organizations anticipate a recovery over the next twelve months and are cautiously positioning themselves for an economic revival.
Uncertain Times means Lengthy Interview Cycles
During uncertain economic times, the number of interviews increases while the number of offers stays the same or even declines. When additional interviews are inserted into a hiring process, this has both advantages and drawbacks.
First, If you're a candidate, one advantage is you have more time to "shop around." You can create alternatives for yourself while you continue to entertain interview requests. After all, how many times have you accepted a job that was a reasonable offer but your only offer? If you have the skills, it's a great time to shop around before committing to one organization.
Endless interview steps can also become psychologically draining if you are not prepared. After all, most people enter a final interview with the expectations of a job well done will result in an offer. However, in today's environment, the competition is stiff. You may end the final interview with a feeling of satisfaction and expectation, only to hear an offer isn't on the horizon. This is because you're competing with several other "finalists."
What's the takeaway? If you are ready to make a job move, you have time to create alternatives for yourself. Even if you did put 8 hours of work into the interview, don't expect every interview cycle to lead to an offer. Think about your own sales cycles. Plenty of deals don't close, especially when you notice the prospect dragging their feet. It's the same with recruiting.
Stellar Sales Presentations are Your Key to Winning the Offer
In today's job market, just about every sales interview will involve giving a presentation of some sort. Here are a few essential tips that will ensure you deliver your best presentation. Like most fundamentals, you know these tips, but the real question is, are you executing them?
Tip #1– Get a Second Pair of Eyes
Why not have another person take a look at your presentation? It's a fact that our brains overlook our own writing mistakes. Get a second person to double-check your slides. Critical data includes all relevant details. Double-check the spelling of all written content, including the executives' names and the company name. Even one tiny typo can throw off your entire presentation-especially if it's the name of the company you're presenting for.
Tip #2– Visually WoW!
When the competition heats up if you want the job, why not go the extra mile? Put together a visually appealing presentation that is pleasing to look at. There are many different PowerPoint presentation decks you can buy for less than twenty dollars.
Tip #3–Always Use PowerPoint
With few exceptions, PowerPoint is the love language of all sales executives and executive leadership. Sweeping generalization, I know, but more true than not in almost every situation. Fun fact, a small best-of-breed software company called Forethought created PowerPoint, and they were purchased for 14M in 1987. Back to this tip—don't bore your audience with too many slides.
How many is too many, you ask?
It is hard to speak in absolutes on this one, but I know 40 slides are too many 100% of the time. But it all depends on what you're presenting and the outlined expectations. If you present a 30-60-90 day presentation and present on a chosen topic/solution, 20 is about right plus or minus three slides.

Onboarding is Always Tough Now it's More Difficult
As you look to making a job change, you'll naturally think about onboarding in this environment. If you're worried, just remember no matter the circumstances, onboarding is never easy. Starting a new sales job is always an out-of-the-ordinary experience.
Typically, a salesperson would make a trip to headquarters, spend some time in a learning environment, and have the chance to meet their manager and other key company leaders. Today, onboarding is primarily remote and executed with a week of Zoom calls.
As if starting a new job isn't hard enough, Zoom fatigue makes training even more difficult. But, like all things, onboarding ends, and you'll be off to the races soon enough. What's that? Are you looking for onboarding survival tips?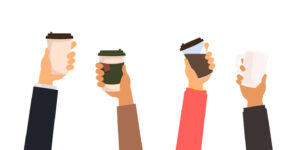 Onboarding Survival Tip #1—Coffee, Coffee, and More Coffee
Coffee is for closers. Yes, that means you, so during onboarding, I suggest you allow yourself an extra dose of caffeine. After all, you can't absorb what you're not awake for.
Onboarding Survival Tip #2—Cookies
Since we're breaking some general health rules, we might as well throw a touch of sugar in there just to keep things interesting. Just remember, regular afternoon cookies are for onbaorders only. Post onboarding, you'll need to go back to your regularly scheduled diet.
Onboarding Survival Tip #3—Exercise Breaks
You may not have time for exercise during onboarding, or it may be the only thing that keeps you sane. If you have to sacrifice your afternoon workout, at least go for a walk. Getting fresh air during the day is energizing and mind-clearing.
Onboarding Survival Tip #4—Naps
If you haven't heard, a good night's sleep coupled with power naps aid in learning. Suppose you can take a quick nap during your breaks or after intense onboarding sessions, all the better for your learning. During sleep, our brain cleans up and moves memory from short-term to long-term memory. So take a tip from the super learners out there, and get plenty of sleep. Rest relieves feelings of pressure, stress, and brain overwhelm. Now, where's my cot?

Key Facts to Remember
First, some companies don't value sales professionals. Assuming you are a dedicated and skilled sales professional, you won't have to work for these types of organizations. Simply, MOVE ON! Remember, time kills all deals.
Second, you will need to give a presentation. If you make it to the presentation round, prepare like never before. The competition is real and only the best person will walk away with an offer. Why shouldn't it be you? Don't even think about giving a boring 30-60-90. Spice it up!
And in conclusion, onboarding is not what it was. You may not meet your boss for many more months. So, make the most of it, and do your best to get through it, while retaining as much of what you learn as possible.
Final Thoughts for High-Performing Sales Professionals
If you are in the market for a new sales opportunity, or even if you want to be kept in the loop should we come across something that might intrigue you—reach out!