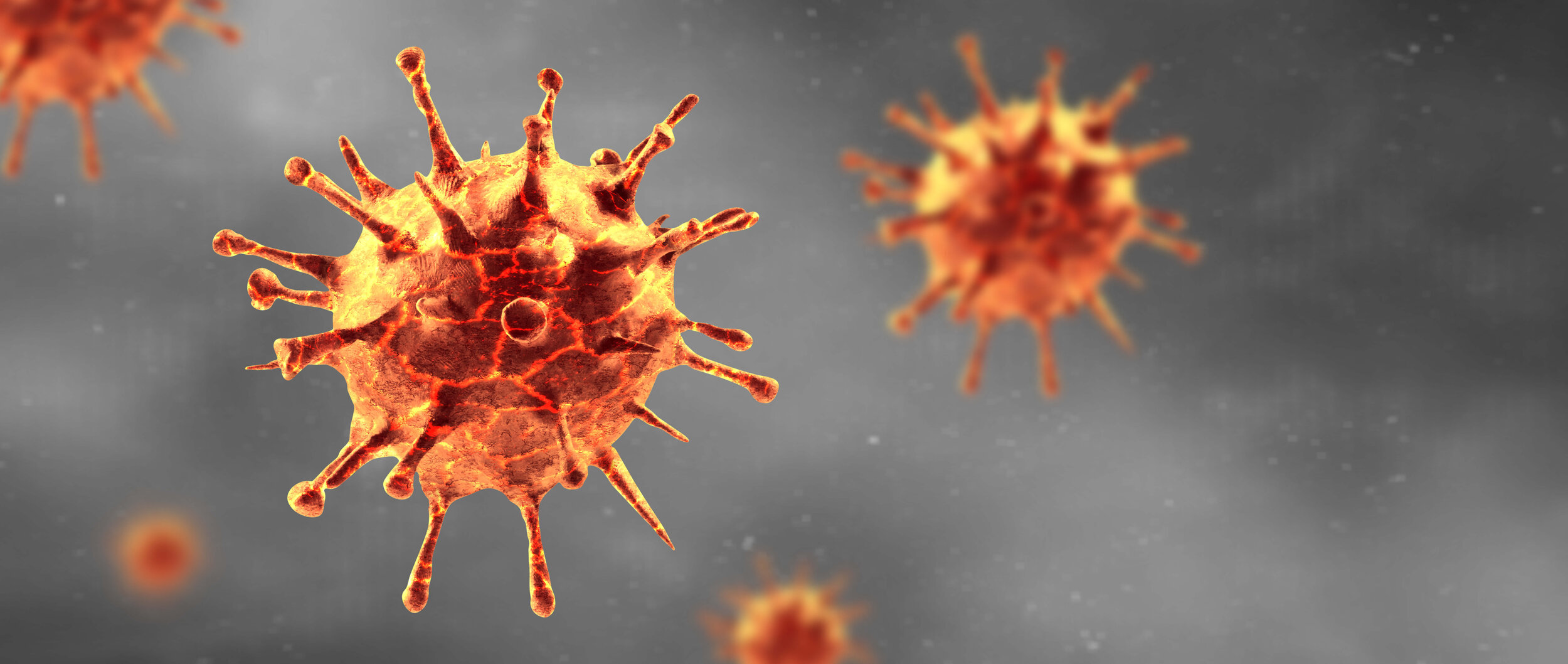 Sales Professionals Impacted by the COVID-19 Pandemic
The COVID-19 pandemic will trigger layoffs for software sales professionals over the next four months. Especially for those sales professionals in start-ups. Undoubtedly, these are times when we feel we know less than we should. Uncertainty is in the air, and your hypothesis as to what happens next is as good as anyone's best guess.
Because the Coronavirus pandemic is not a repeat of anything we've seen in the last 100 years, no one knows what will happen to the US or the broader global economy.
For those of you who've never been through a downturn, and aren't yet battle-hardened, you may find the next few months surprising and unpredictable.
As companies move to a remote-based workforce, water-cooler talk becomes non-existent. Silos are the norm, feelings of isolation increase, and when layoffs come into the mix, anxiety levels can go through the roof.
The Economic Slowdown is Here
First, try to remember you are not alone. In March, the US economy shed 701,000 jobs. Just about every company in the United States will be making significant changes to their teams.
As demand declines, some companies will weather the storm better than others. As companies face uncertainty, they will do what they always do during these times: conserve cash, cut expenses, and hang on to clients for dear life.
So far, 6,000 employees to date have been furloughed at more than 50 start-ups. (Source: New York Times, Start-Ups Are Pummeled in the "Great Unwinding," April 1, 2020)
Uncertainty Ahead While Companies Rebalance
Given the robust strength of the market over the last decade, this may be your first layoff. Sometimes salespeople like other employees are let go in unprofessional ways. Your boss may fire you via "video call," and you may get termination paperwork impersonally FedEx'd to you.
There will be no personal phone calls, no chance to request another position, just icy cold professional communication.
Some of you will partake in empathetic conversations, and generous severance pays, but mostly, you'll leave your employer feeling surprised and a little disoriented. It takes weeks to get a sales job, but with the flip of a switch, it's over.
It's naturally shocking to go to work one day and not the next through no choice of your own. With next month's bills a mere 30 days away, you're likely to feel worried, resentful, and angry.
But here's the truth—even good reps get laid off and fired.
In fact, expect it to happen to you once a decade. Remember this feeling, because one day you'll be on the other side of the desk.
And when you are hiring, will you give salespeople a chance who've been laid off? Will you be open-mined and not automatically assume a rep has poor performance who's been laid off or even fired?
Nine Action Steps Salespeople Can Take Immediately After Being Laid off Due to COVID-19
If this is your first time facing a layoff, welcome to the party. You'll emerge from this experience stronger and more resilient than ever.
#1-Get Your Mind Right by Letting Go of Anger and Negativity
Although anger and bitterness are natural feelings that result from being laid off, they won't help you. Nothing will help you more than putting one step in front of the other and moving your focus to the future. The past is over, and now it's time to kick your job search into high gear.
Negativity has a way of seeping out into our daily interactions. Find ways to expel negative thinking, go for a run, smash some dishes in the backyard, or cut your hair.
Do whatever you need to do to get the negativity out.
Even if your feelings are warranted, being angry and resentful won't help you move forward with your life. After you've released the negativity, it's time to move on.
#2–Secure References Now
Contact your former boss and bosses' boss and ask for professional LinkedIn references. Display these references on your LinkedIn profile. Also, ask them to provide recommendations for you during your job search.
Be proactive and prepare a list of your significant sales accomplishments in an email. Outline your major wins, give details about the logo's you've brought in, sales achievements, ARR, quotas, and list characteristics your teammates have used to describe you.
Email this document to your boss right away.
Although it may be difficult to imagine, over time, they will forget your specific achievements and unique talents you brought to the team.
Things could become blurry for them, depending on the number of layoffs they endure. Your references may start to mix up deals and forget salient details that can help you win a new sales job. Take this proactive step to help your boss help you.
#3–Thank Your Colleagues
Make sure to thank your supervisors and colleagues on an individual basis. Thank them for the training they've given you, the trust they've placed in you, and the help and friendship they've provided along the way. People don't build careers alone. It's time to show some gratitude.
These colleagues will be part of your network for years and possibly decades. Treat them well. Show gratitude for their contributions to your career and exit graciously. Remember, being laid off isn't personal; it's a business decision that's painful for everyone involved.
#4–Update Your LinkedIn Profile and Resume
It almost goes without saying, but update all your information immediately. Mark your profile as "open for opportunities" on LinkedIn. All those recruiters who've chased you over the last 12 months—it's now their lucky day! Now's the time to reach out. They will be happy to hear from you.
Here's what not to do. Don't send your resume to your neighbor or your cousin asking for resume advice. Their opinions aren't relevant unless they are hiring for the sales jobs you're applying for.
If you want resume advice, the best person is to ask the person who can get you in the door.
If you're reaching back out to the recruiters who've contacted you in the past, ask them if they have any suggestions for you.
Most recruiters will be able to give you one or two quick tips, seemingly minor suggestions, but they'll be high-impact changes that make significant differences. After you've dusted off your resume, made the relevant updates and put on the finishing touches, leave it alone. It's time to move on to step number five.
#5–Alert Your Network
It's time to activate that network you've been building over the last few years.
You've built relationships through colleagues, business dealings, vendors, associations, neighbors, acquaintances, community, and more. Over time, you've been adding value to your network via introductions, content, information insights, relationships, and friendships.
Now's the time to reach out and let your network know you're on the market for a new sales job.
Posting a status update on LinkedIn may be an excellent first step, a mass email is something else you can do, but nothing's as effective as reaching out to your contacts one-by-one.
Sure, it takes more work and may feel uncomfortable at first, but this isn't going to be a numbers game. Some calls will be easier than others. Prioritize, but don't pick and choose. Call everyone, even if the connection is weak.
Here's the Framework for a VERY Cold Call
=========================================
Ben: Hi John, It's Ben from ZipRecruiter. I know we haven't spoken in a while, but you purchased a few job postings from us a couple of years ago when you were looking for an engineer in Houston. A few things have changed around here, and I wanted to reach out. But first, how have things been for you? Have you felt any direct effects on your business from COVID-19?
John: Yes, we are all working from home. Our IT department is going crazy trying to get everything in place, but we're dealing. The accountants aren't happy, but they'll live. How about you?
Ben: That's good to hear. It's going to be chaotic until everyone gets the tools they need, but hopefully, it'll get figured out soon. I wanted to call you because, unfortunately, I've been laid off along with 40% of our sales team over at ZipRecruiter.
It was fun working there, and the people were exceptional, but they needed to make some changes. I think it was the best thing for the company. Not sure if your organization is doing any hiring right now, but I figured it wouldn't hurt to reach out.
John: Yes, of course. I'm glad you reached out. I'm sorry to hear you're not with ZipRecruiter anymore. We're not hiring right now, as far as I know, and all positions have been put on hold until this thing shakes out.
Ben: Ok, I know it's a challenging time for everyone. I'd love to send you my resume. Maybe you could get it to HR in case any roles come up that might be a potential fit for?
John: Of course. My email is [email protected] We're doing a lot of hiring in June, so if you send me your resume, I'll be sure to send it to our hiring team.
Ben: Thanks John. Take care, and I'll get this email off to you right now. I appreciate your help, and hopefully, IT gets everything squared away for everyone.
John: You got it, Ben, take care.
You Got This
You may break out in a sweat at the thought of making these calls. After all, it isn't every day you call up someone who you don't know that well and tell them that you're on the job market due to a layoff.
However, you're in sales. So, use your skills.
After making the first few calls, you'll realize the value in making these connections. This is one of the most efficient uses of your time, so make the most of it.
#6–Stop Reading COVID19 News
Reading about the Coronavirus is only going to make you feel bad. If you're stuck in a zombie news watching faze. You have two choices, either wean yourself off or go cold turkey.
All you can do is practice the good habits of COVID19, which you should already know by heart. Here they are as a reminder–practice social distancing, increase your handwashing, stay at home, and don't touch your face.
Remember, life throws us curve balls. But we've faced dark times before.
For example, in 2001, the media kept showing a painful scene of planes crashing into the World Trade Center. They'd play it over and over and over again. You could watch an hour of news and see this scene repeated ten or more times.
Then fast forward to 2008, and we found ourselves in the middle of a mortgage crisis. People lost their homes, filed for bankruptcy, became unemployed overnight, and felt terrified of what tomorrow would bring.
Stock market money, retirement accounts, and 401Ks all over the United States depleted in the blink of an eye.
But we recovered.
If you haven't been through a crisis yet, it's easy to become entranced with the negativity. But the sooner you can learn to let go, the sooner you can take the next step forward.
#7–Take Action Today
No one's hiring, so why not just sleep in and watch The Tiger Hunter?
No one's hiring, right? WRONG! Today, in lockdown, we took on a new search assignment.
Sure, many of our searches are on indefinite hold. But, some of our openings remain active and have closed. And we are still taking new search assignments.
Don't let inactivity seep in.
Now's the time to use the phone, use your email, use LinkedIn, your network, your former employer, and all the resources available to you to find your next job. Don't let your momentum die—keep your activity levels up.
#8–Immediately File for Unemployment Benefits
Unemployment insurance has never been better. If you haven't heard, in addition to state benefits, the federal government is also pitching in and paying $600/week for unemployment benefits. Don't delay and fill out the paperwork as soon as possible.
Unemployment is designed as a safety net for people who've been laid off. No one knows how long the Coronavirus will delay hiring, so apply now!
#9–Remain Flexible in a Post-Coronavirus Contracting Job Market
The career strategies you used in a good job market won't be the same ones that help you in a contracting job market. The Coronavirus pandemic is bringing an economic meltdown rather than a V-shaped recovery. When times are good, you can be selective.
You can make demands. You can ghost interviewers and turn down offers you've already accepted with no repercussions. You can do this because you have plenty of choices. However, uncertain times bring limited options and more competition.
If you're looking for a job in a contracting job market, you may need to lower your base salary expectations. The bright side is you're in sales. So you can make up the salary difference by selling more. Or, if that isn't possible, find creative ways to lower your expenses.
Be willing to consider sales jobs that pay a little less than the one you left. Remember, it's better to work for a good company with a reliable product who's hiring today, than wait six months for the perfect sales job. With the risk of sounding pessimistic, that perfect sales job may not arrive for a few more years.
In any job market, landing a sales job with a good company can change your life.
With a good company, you're more likely to sell more, get promoted, and you'll meet other interesting people. So do your best to prioritize the quality of the organization as a top requirement in your job search.
Job Markets Change, and You'll Need to Change Too
Now that you've read the actionable items, what will you do after being laid off due to the COVID-19 pandemic? If you find yourself not moving forward and taking action to find your next sales job, you're facing reluctance.
Reluctance is your new enemy. Take issue with it and refuse to let yourself slide into inaction.
Over analyzing your situation, reviewing what happened, pondering the unfairness of being a good rep caught up in the wrong place at the wrong time, all that must be left behind. Focus on moving forward. Take the first step now, and attack your job search like it's your job. Because for now, it is.