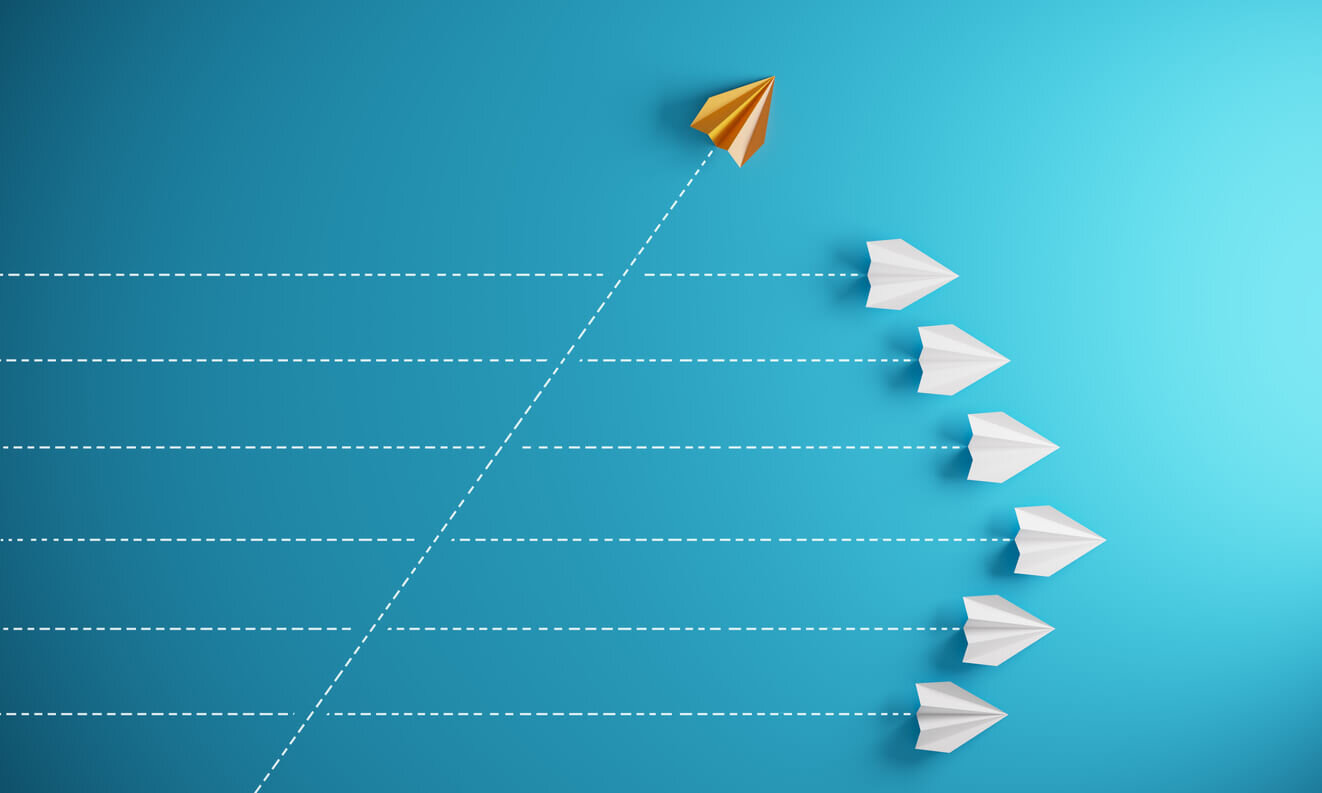 Salespeople—Get Noticed in an Employer's Market by Crafting a Rock Solid LinkedIn Profile
Now more than ever, salespeople need to craft a stellar LinkedIn profile. If you're a salesperson looking for a new sales job—it's officially an employer's market. The job market has whipsawed into an unemployment free-fall virtually overnight. We are in a new era, and for those of you who haven't seen it before, it's known as an employer's market.
It's easy to see why sales departments become smaller during a crisis. As of this blog post, layoffs are still happening daily. And since it's no secret your LinkedIn profile plays a crucial role in your job search, getting it right is no longer optional.
Sales applicants will find today's job market hyper-competitive. Since every job search starts with a LinkedIn profile, ensure your profile is making the right first impression. Use these tips to get noticed and stand out from the competition.
Looking for a Sales Job During the Coronavirus Reopening? Here's What Your LinkedIn Profile Should Look Like in an Employers Market
#1—Your photo is a big part of your personal brand.
Are you still using that picture from your last Hawaiian vacation? Take it down. Even though it wasn't the best, it probably used to work.
You don't need a Princeton research study to tell you that your photo affects your first impression.
In our visual world, the picture you select for your LinkedIn profile impacts your first impression in many subtle ways.
Maybe you've heard this advice before and chose to ignore it. That was then. In today's job market, you need a professional photo.
When hiring managers meet with you on a video call, they'll want to know you're the same person from your LinkedIn photo, so don't overdo Photoshop and don't post an old picture.
The importance of your LinkedIn photo can't be overstated. You can't pay too much attention to how you're presenting yourself online. It's your first impression, so convey a professional image.
Here are four quick profile photo tips:
DON'T post a picture that includes animals, parks, cars, beaches, or other people.

DO post a high-resolution head-shot.

DO wear business attire.

DO hire a professional photographer. It's the fastest way to achieve the right look.
If you choose to ignore this advice, you'll miss out on opportunities. If you forgo a photo all together, hiring managers and recruiters will assume you aren't interested in a new role.
They won't be even the tiniest bit curious about you. They'll just move on to the next person. Stick to these no fluff photo rules for LinkedIn success: professional, current, and contextually appropriate.
#2) Like it or not, friendly people get picked more.
Let's look at how employers make decisions. Which salesperson would you prefer to hire?
A)  A professional salesperson with an exceptional track record of hitting quota but not very warm and friendly.
B)  A proven salesperson with a solid track record of success who is both likable and polite.
C)  A salesperson who is fun and gregarious but doesn't come across as knowledgeable.
The majority of employers will pick B, the friendly, competent salesperson. Less than 25% of employers select candidate A, the unfriendly salesperson with the best track record.
Does your profile come across as friendly, professional, and competent? Below are guidelines you'll want to follow.
DON'T comment on other people's posts with negativity. Instigating fights and posting adversarial or acrimonious comments won't give you the friendly impression you're after.

DON'T write your profile in the 3rd person. This is your LinkedIn profile, according to LinkedIn you're supposed to own and manage your own profile. So don't talk about yourself in the third person. It comes off as arrogant, quirky, and disconnected rather than competent and influential.

DON'T post a profile picture of you with your best death stare unless this is who you are. Smile in your photo and dress professionally. Make sure your photo is clear and showcases your face.
#3—Employers punish inconsistency.
In an employer's market, there will be more knockout factors at play in the job search. What's the fastest way to get knocked out of the interview process? Show inconsistency in your resume and LinkedIn profile. All information listed on your resume and LinkedIn profile should be accurate and, therefore, similar.
For example, if the dates on your resume don't match the dates on your profile, you'll have problems. You may never face an inquisitive employer voicing questions about these differences, because they just move on to the next sales applicant.
If you show a degree on your profile, but don't have one on your resume, you'll get fewer interviews. In the past, some employers let these items slide, but in today's job market, little inconsistencies shut big doors.
#4—Employers want what they want. And they want to see salespeople who have 500+ LinkedIn connections.
Most employers won't interview sales candidates with less than 500 connections.  Surprisingly, there are salespeople who haven't taken the time to build out their profile. But without these connections, your candidacy will be in question.
So if you're a little behind, kick your connection requests in high gear!
If you have less than 500 connections, consider becoming a LION. Start sending invites to everyone you know, work with, and meet at networking events.
People who have 500+ connections show up in more searches, have more credibility, get more profile views, and ultimately generate more interviews. After all, the more you connect with others, the more likely you'll come across an exciting new job opportunity!
Don't let something as simple as a lack of connections get in the way of being considered for a new sales job.
#5—Employers are more likely to reach out to you if you make it easy.
When employers initiate contact, make an effort to be responsive. Set aside time on your calendar for accepting invitations, answering emails, and returning phone calls. Taking days to reply to an employer gives the impression your not interested in the conversation.
Be sure to include your contact information in your LinkedIn profile and double-check it for accuracy. There's nothing worse for an employer than emailing to schedule an interview and getting a bounceback.
Always include your location in your profile rather than listing the United States as your location. Employers are hesitant to reach out if they don't know where you are located.
And the easier you make it for employers to reach out to you, the more traction your job search will get.
Make it easy for employers to contact and reach you:
DON'T list phone numbers or email addresses you don't check.

DO change your email address if it isn't professional.

DO state your location on your LinkedIn profile.
Adapting to The Employer's Job Market of 2020
Chances are, over the last ten years, you've grown accustomed to employers competing for you. And if you find yourself seeking a new role in 2020, you'll notice things are different.
Almost every day, more people are becoming unemployed. Employers suddenly have more choices. In fact, Tech Crunch did a study and found sales and customer service functions to have the largest numbers of layoffs.
For the last few years, employers have been competing heavily for top sales talent, and now sales talent is actively approaching them. Getting your LinkedIn profile right has always been important. But it's no longer optional.
Will you adjust? Now is the time to execute. Make these high impact changes now, and you'll increase your chances of consideration for new roles.
Now's the time to get started.