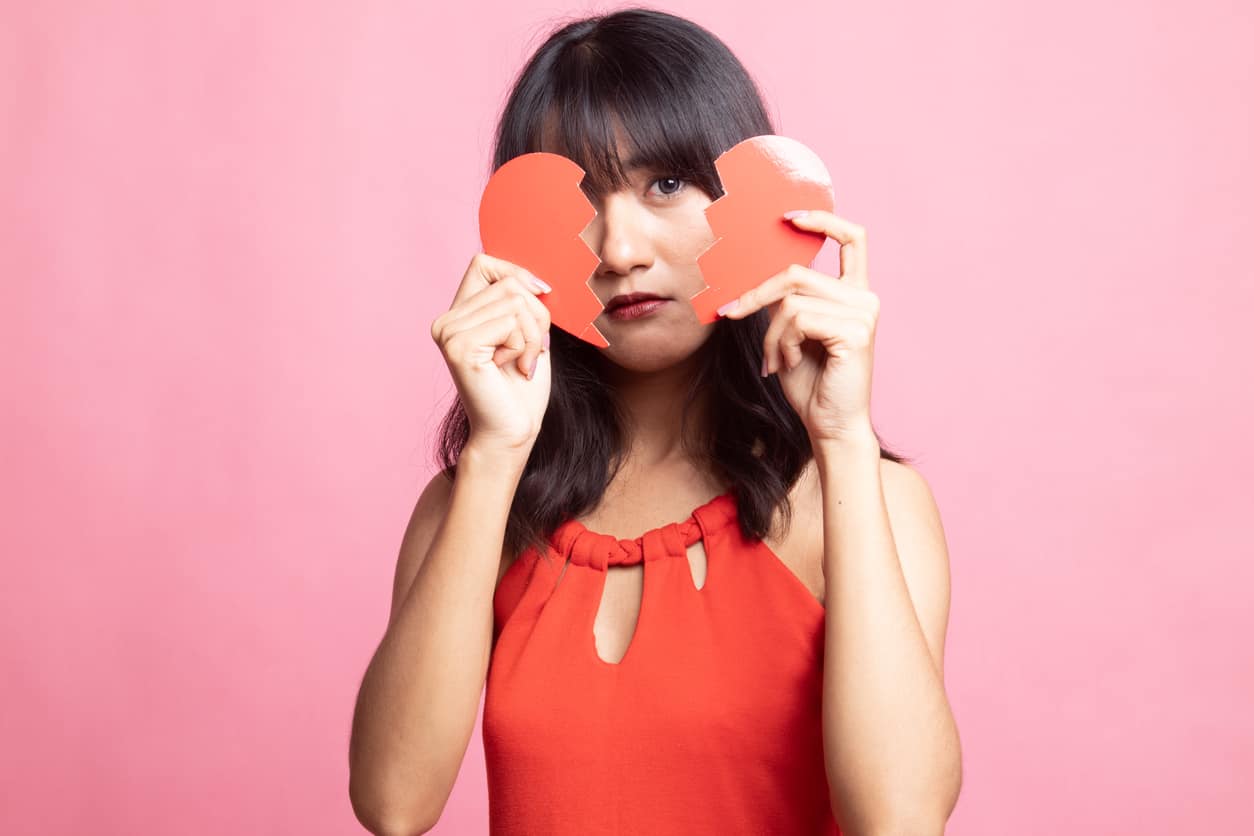 No More Mistakes —Don't Get Your Sales Job Offer Rescinded
After several months of interviewing for a sales job, you've been assured your job offer is on the way. Now's not the time to blow it and get your job offer rescinded! Don't put yourself at risk for getting the sales job offer withdrawn.
First, the good news about securing a sales job offer.
When a company says the offer is on the way, 99% of the time, it's on the way.
Once the offer has been officially signed and all contingencies have been removed, you'd better be ready to show up for orientation.
Because getting an offer withdrawn doesn't happen too frequently.
The reason offers don't get withdrawn with too often is because employers have plenty of time to change their minds as the interview process unfolds.
But it does happen.
Just make sure you're not one of the unlucky ones.
Save yourself from the heartache of getting an offer withdrawn. Use these eleven tips to prevent your job offer from being rescinded.
The hidden mystery behind getting your sales job offer rescinded:
#1 Never miss the verbal offer call: It's finally time for the hiring manager to make the verbal offer. Don't miss the call! The absolute worst thing you can do is miss it!
Say you have a backache, or your current boss has called you into an "emergency" meeting.
Show up for the call!
Do what you must but MAKE IT TO THE CALL and get the offer! In fact, do one even better, show up for every call you schedule.
This is your potential future employer.
If you're planning on accepting an offer with this employer, they must take priority at some point.
We all know in sales things happen, but whatever you do, do not miss the call that details the verbal offer.
Show up on time and don't make last minute scheduling changes.
#2 Are you guilty of dragging everything out?
So you have the offer. Now what? The second you get a verbal offer, you're under the gun to decide.
Every second counts.
The company making the offer is watching your behavior closely.
You can't sit on a job offer for weeks or even days and expect the employer to wait for you to decide. If you're waiting on another offer, be forthright and let the employer know.
But don't sit on an offer and come up with strange reasons about why you can't accept and sign it right away.
Employers and recruiters have heard all the excuses before.
Some tired reasons that come to mind: I don't have a printer (Seriously? It's in DocuSign!), I haven't gotten to it yet, I've been sooooo busy lately, I haven't had time to look at it yet, I'm tied up in meetings, I'm at a conference all week, I'm out of town on business, Heeyyyy, did I mention I'm soooooo super busy lately?? I'll look at it tomorrow.
So, how long can you wait until you accept an offer?
So glad you asked…..
Recent recruiter research reveals: You should accept or decline an offer within 1 to 2 days.
Most employers give candidates 2 to 5 days to accept a written offer.
Many times, written offers aren't even presented unless a verbal offer is accepted.
If you're in the final interview stages with an organization, the employer expects you to realize an offer could be forthcoming. You don't get endless amounts of time to decide.
The main reason is employers want people who want them, and they want to hire people who decide. The other reason is they can't keep the runner up waiting forever.
If you turn them down, they'll think about offering the job to another candidate. You're decision impacts other people in the interview process.
If you don't want the job, let it go to someone else who does.
Don't be tempted to accept an offer because of time pressure, only to back out of the offer when something better surfaces. Just don't do it. It's unprofessional.
People who do this take jobs away from runner-up's who really want the position. The best option is to decide and decide quickly.
If you don't want the job, do the right thing and turn it down.
Chances are, if you don't believe in the company, the solution, or the hiring manager, then you won't be a good match for the position in the long-run.
#3 Over negotiating the offer: Some people think they need to negotiate every job offer. However, many employers want to avoid getting into negotiations because it wastes time with too much back and forth.
Therefore, they often present their best offer right out of the gate.
If the employer has presented their best offer first, and you keep going back and forth trying to find other areas outside of compensation that are negotiable this could cause deal fatigue.
Deal fatigue is real and it happens when terms like compensation are initially agreed upon and then one party continues to negotiate. When requests add up, one of them will eventually break the camel's back.
Be especially careful with PTO or vacation days.
Just because you have four weeks at your current company doesn't mean the future employer can match your vacation days.
Some can, some can't, and others may question the request depending on their business.
For example, if you want to join a startup which typically requires 10-hour days, nights, and weekends and you're asking for 30 days of vacation because that's what you had at your last job, you're putting your offer at risk.
It signals to the new employer you don't quite understand the company you're about to join.
As for negotiating compensation, you can state ballpark salary and total compensation expectations by informing the employer or your recruiter of your requirements ahead of time.
The sooner in the interview process, the better. Then there won't be any surprises at the end of the interview process.
Also remember that once a number has been stated, it's hard to move the number up.
Best to clearly state your expectations and stick to what you've said.
Watch out for compensation comparison and false compensation memories. Beware of compensation hype that influences your perception of your own compensation.
If You probably have several friends who claim they are making $250,000 $500,000 and $750,000 a year.
Keep in mind, to quality for the top 1% of income earners in California, you need to make $514,694 a year.
In New York it's $550,174 a year. The top 1% in the nation make at least $421,926.
Yes, 1%. Statistically, this means most people aren't consistently in the top 1% year-after-year.
Good salespeople move in and out of the top 1% income tier depending on the year they're having, the economy, the solutions they're selling, and the company they're working for.
A good exercise is to go back to your W2's for the last decade.
Write the final number for each year. Look for trends and then calculate your 10-year compensation average.
Chances are it's lower than you remember.
We all remember our best years, but not every year is a best year. If you can go to a company where you can move your compensation average up and increase your odds of having MORE best years, you're likely to be much better off.
#4 Failing to complete your drug test in the allotted time-frame. Expect to be drug tested. Unlike even a few years ago, many of today's sales hires are drug tested.
Often the employer will send you an email after you've accepted the offer requesting you to go to a drug testing center.
There is a maximum amount of time you're given to complete this requirement, and it's usually 1 to 2 days from receiving the paperwork.
Fulfilling this request in the allotted time-frame is critical.
Missing the paperwork, delaying the test, and not making it a priority is not acceptable. Before you start a job search, it's best to understand that drug testing is part of today's hiring process.
Be prepared because postponing the requirement or coming up with reasons for delay can cause an employer to withdraw your offer.
#5 Providing references that don't add up. Now more than ever it's easier to verify references. Employer can easily research your references on LinkedIn.
If they didn't work at the company at the same time you did, or in the position you're stating, they will question the credibility of your references.
When providing references, the standard protocol is to include: one manager and two colleagues.
Some employers prefer to check one manager, one client, and one coworker.
If you are uncertain about who you should provide for references, ask the employer.
Find out which references they'd like you to provide. Notify your references that X from company X will be calling.
Tell them about the role you're interviewing for and remind them of your accomplishments and career highlights while working together.
#6 Over embellishing the truth. There is a fine line between over embellishing the truth and lying. You need to get clear on the differences.
Don't talk about making President's Club if you only qualified for it. Avoid making up quota numbers even if yours seem unfair and were not achievable by the entire team.
If employers are asking for numbers in the hiring process that your current employer doesn't track calculate a best estimate. Working out estimates differs significantly from fabricating numbers.
Another common mistake is to claim you have your college degree when you don't. Even if you're only one credit short from having your bachelor's degree do not award it to yourself on your LinkedIn profile, application, or resume.
Sometimes applicants will claim to have a degree in a certain major when they don't. Don't mislead employers.
This is less pertinent for sales roles, than say other functions like accounting or IT, but it can still be a red flag for some organizations, and you could put your job offer unnecessarily at risk.
#7 Continuously being unresponsive and unavailable. When you don't answer your phone or reply to emails, employers begin to wonder what's wrong. Responding consistently and timely fosters trust and helps build a relationship that's just starting to develop.
Don't play hard to get.
Habitually delaying interviews and pushing meetings out as far as you can with every call or scheduling issue will wear on an employer.
This could hurt your chances of either securing an offer or being moved forward in the interview process.
It certainly does not help your chances of getting a good offer or being perceived as a strong hire.
If you're in a job search mode, it's time to stay on top of your personal email. This includes frequently checking your junk folder.
Sometimes an employer's applicant tracking systems' emails go to your bulk or spam folders.
If you don't notice an email, you could miss out on scheduling an important call or meeting.

#8 Becoming overly fixated on the benefits. Yes benefits are important. You'll have plenty of questions as benefits vary significantly from company to company.
But keep in mind that benefits are basically the same for all employees across the company.
Trying to over negotiate blanket benefits is never a good sign.
Examining the compensation plan or stock options allotment and other ancillary details can be discussed once you're on board.
When you accept a new position, keep in mind the compensation your leaving is your current ending point with your current employer.
What your new employer is offering you is the new starting line.
The starting line has moved forward. It's dynamic and not meant to stay static.
Once the employer understands your ability to deliver results and you're a highly producing contributor on your team, you will move up within the company.
Remuneration will follow.
#9 You can't pass a background check. Don't flunk the background check because of preventable mistakes. For example, one applicant was asked to fill out a background check form.
He needed to list his addresses for the last ten years.
Although he had lived at many residences over the last decade, he decided to just write down just a few.
Much to our client's surprise, when the background check came back, over 15 addresses were listed for him.
This bothered our client and although he was given an offer, it was withdrawn because he technically lied on the background authorization form.
Now the more obvious items.
Don't make up companies you've worked for.
Do not state you've worked somewhere for 3 years if you've only worked there for 3 months.
Do not claim things that are not true or invent titles, awards, or credentials.
Credentials are the most tempting information for employees to create and the most common reason employers withdraw offers.
What if you have something on your record?
Great question!
If you have something that will show up on your background check or DMV record, it's best to tell the employer before the conduct the search.
Some companies may be more lenient than others depending on what's on your record. For example, some employers have a no DUI policy.
Other companies except DUI's up to 2 occurrences and some factor in the timing and frequency of the events.
If you have something in your background, you're uncertain about, bring it to the forefront of the interview process.
No one enjoys post-offer surprises.
It's always best to show your professionalism by bringing up any items that need further discussion early. In fact, the general rule is the sooner, the better.
#10 Non-compete agreement interference. Non-compete agreements vary state by state and company by company. If you've signed a non-compete, it may bar you from working for some employers.
Is this surprising?
Some companies enforce non-compete agreements so investigate before you decide what you signed doesn't matter.
It makes sense to review your non-compete and remind yourself which employers it does not allow you to work for before starting a job search.
If you don't have a copy of the agreement, request a copy of your non-compete from human resources.
Read it very carefully.
If you have questions, seek legal counsel.
Set up a meeting with your human resources department. It's very painful and time consuming to turn down a lucrative job offer after you reviewed the non-compete only to discover you can't work there.
Although this may seem unfair or unjust, it's a very real predicament, so if you've signed a non-compete, read it!
#11 Waiting too long to disclose visa restrictions. This may be the biggest deal killer of them all.
If you are in a situation where you need any kind of visa sponsorship, work related visa, student visa, temporary work visa, employer sponsored work visa transfer, etc.. you will need to talk to human resources at the future employer about your situation as soon as possible.
These are complex issues and will need to be addressed by the potential employer's human resource department.
Waiting until you fill out an application or background check authorization form, which normally happens at the end of the selection process, is too late. Some employers can't accommodate your unique situation.
Not disclosing this information until the end of the process puts your future job at risk.
Beware of feeling over confident that visa sponsorship isn't difficult to get, or that it isn't a big deal, because employers don't always agree.
If you need an employer to take care of anything regarding your visa, or your authorization to work in the United States, you'd be better off to discuss this matter directly with the potential employer, and as early as possible.
There are specific requirements, regulations, and rules around these matters. Seek legal counsel to discuss your options.
(*NOTE: I am not an attorney, and this is not legal advice, or a substitute for legal guidance.)
However, discussing the matter solely with your legal counsel will not suffice. Knowing what steps the future employer needs to take is not enough.
Even if you're willing to have your own attorney take care of all the paperwork. I can't emphasize this enough; this matter should be addressed often and as early as possible with the potential new employer.
It should also be addressed with their human resources or legal team and not just with the hiring manager.
Employers can rescind job offers just as easily as they can make them.
Job offers are not contracts.
They fall into the same category as "at-will" employment.
When prospective employees make one or more of these 11 mistakes an employer can easily revoke an offer with justification.
When should you give notice to your current employer?
If your offer states it's contingent upon reference checks or a criminal background check, you must weigh your options and use your best judgement.
Depending on your own personal comfort level you may or may not want to give notice until all contingencies been completed.
Some companies have a very laid-back approach and will tell you that if there were something on your background that would prohibit you from being hired you would already know about it.
Other companies can be sticklers.
If you're in doubt, put in your notice after all offer letter contingencies are satisfied.
Chances are your current employer won't make you work out your two weeks' notice, so you'll have nothing to lose by waiting to put in your notice until they satisfy offer letter contingencies.
If you're in a rush, slow down and use your best judgement based on the information you have. Sometimes you'll feel pressure to put in your notice right away.
This could be because your boss is leaving for vacation or maybe your travel is scheduled for upcoming events you won't be taking part in. Although you have no control over your boss's schedule, you will need to find the best balance you can before resigning.
It's also prudent to resign on excellent terms.
Chances are if you are a good salesperson you will leave money on the table.
Get used to it.
This is a good thing so don't feel slighted. If you're doing your job, this is the norm and is a natural outcome of working hard until your official last day.
Good salespeople don't mentally check out early and leave the next new hire, their boss, or current teammates empty handed.
If things don't go well at your new employer, leaving on excellent terms means you'll be well positioned to ask for your old job back.
What can you do if an employer rescinds A Sales Job offer?
Step #1: Do your best to find out why the sales job offer was withdrawn.
Having an offer withdrawn can be devastating.
But right now, you need to put your emotions aside. It's time to investigate and get curious.
Contact the company and see what you can discover and learn more. Do it because you want to know what happened and learn from the experience.
Figure out if there was a mistake. Although it's frustrating, spending your time brooding won't help. See if you can set up a call with human resources or the hiring manager to discuss or potentially resolve the issue.
Perhaps there was an error, oversight, or mix-up?
The calmer you stay, the more information you're likely to find out. Sometimes though, you'll get strange answers.
Employers may say something vague. For example, they'll say there have been internal shifts, headcount has been eliminated, or the position has been put on indefinite hold.
Step #2: If you've resigned, weigh your options.
Do you have other companies you're interviewing with? Any job leads you can revive? Would it be workable to stay with your current employer?
What are your options from here?
The critical part of step two is once you've weighed your options and assessed your situation, you must immediately move forward.
Step #3) Take immediate action.
After deciding, it's time to do something.
Keep interviewing or make the decision to stay with your current employer.
Don't fight with the organization that rescinded the offer, just see what you can learn from the situation. If you've made a mistake or flubbed up the offer process, learn from it and don't repeat it next time around.
If they've made a mistake, see how you can help resolve the misinformation or communication breakdown next time around.
It's important to keep in mind, employers do not go through the effort of making job offers intending to rescind them.
They want things to work out just as much as you do. It's a huge waste of time and emotionally exhausting to rescind offers.
Having a sales job offer rescinded it isn't fun for anyone involved.
But you can review these tips and make sure your sales job offer process goes according to plan so you'll join your new employer and get off to a great start!