9 Ways CEOs and Sales Leaders Can Attract Top Talent for Your Sales Team
Hiring top sales talent in any market is a challenge. With more demand than ever for Account Executives, how can you make your job opportunity stands out?
#1 Invest in Support Systems
Salespeople want to go to work for companies that have a playbook, a vision, and strong leadership.
Even though your sales reps may not work well with marketing, one of the first things they ask about when investigating a new company is the company's marketing. So, if you want to attract pre-eminent sales talent, bolster your sales infrastructure and invest in marketing. Work like crazy to drive inbound leads.
Build your brand, hire sales development reps, and be sure to develop a top-shelf client success team.
The context in which a salesperson operates matters. And most sales reps know this. This is why they compare the selling situation of your company with the situation of others. If you lack basic sales infrastructure, your role will appeal less to quota-smashing sales talent.
Companies that are missing two or more of the following items have a 4X harder time attracting sales talent:
       

Sales Development Reps

       

Inbound leads

       

Stable sales leadership

       

Marketing team
    Strong healthcare for individuals and families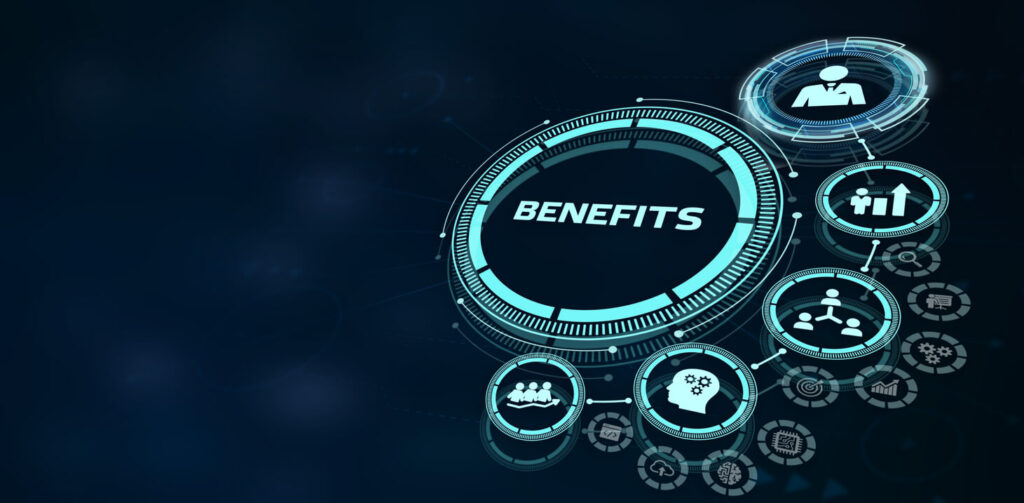 #2 Offer Compelling Incentives and Benefits
Maybe your base salary is average, but your commissions are uncapped.
This is not an above-average situation. But how about your accelerators? First-string sales performers love overachieving goals and will go to great lengths to hit W2-busting income levels. Accelerators are very attractive for high performers. Offer strong incentives for certain thresholds of production.
A-Players will find these plans highly attractive.
New recruits are also attracted to companies with strong benefits. In general, a strong 401K plan and low-cost healthcare plans are desirable for new recruits. Although benefits are expensive, it's also expensive to miss out on high-grade sales talent. According to a recent SHRM survey, here are the benefits most candidates are interested in:
         

Healthcare plans

         

Out-of-pocket expenses for healthcare plans

         

Retirement programs

         

Leave benefits

         

Family care benefits

         

Flexible work benefits

#3 Recognition
Peak performers thrive with both recognition and strong commissions.
If you want to keep your salespeople engaged, offer them recognition. When they close a big deal or break through a sales quota, make sure they get recognized. Send them out to dinner, pay for a weekend getaway, or send them something special. Have a rotating trophy you can send to the winner.
Send a congratulations card.
Celebrating success goes a long way when it comes to employee satisfaction and employee retention. Research by Deloitte (www2.deloitte.com) shows that employee engagement is 14% higher in companies with formal recognition programs.

#4 Trust
Trust helps grow the bottom line, increase employee engagement and also attract new team members.
A culture of trust also breeds trustworthy employees. Why do people hate to be micromanaged? It's not because they aren't working. It's because they don't like justifying their every move. Letting go of control and hiring self-directed people will save you the trouble of micromanaging every little detail.
Demonstrating Trust
Giving employees the ability to set their own work habits and patterns shows employees that they are trusted.
Employees will be happier, and your ability to attract highly successful sales talent will soar. Building and maintaining a culture of trust from the C-suite down is attractive.
Here are a few ways leading Harvard researcher Paul Zak suggests to create trust with employees:
 

Recognize Excellence
Frequent Communication

 

Co-create job descriptions with employees
Show vulnerability
Provide challenging work

 

Work at building relationships with others
Training and Development
Choice over work conditions

#5 Strong Leadership
If you're building a new sales team, it's important to hire a strong sales leader.
Their ability to hire the best sales talent will make or break their team. In tight labor markets, even average sales talent has plenty of jobs to choose from. So it helps to have a strong sales leader who can create a blueprint, sequences, and sales infrastructure.
Having a sales leader in place gives the sales team confidence that this team will be built and feels less experimental. Sales leaders who can attract the best sales talent have high-performing teams.
Winning Leaders Attract Winning Reps
 Upper-echelon sales talent craves professional growth opportunities and seeks out strong sales leaders.
They know working under a winning sales leader and on a high-performing team will enhance their ability to do their job and hit their goals. Strong sales leaders are highly focused and maintain tight control over adherence to the sales process. They can hold their teams accountable, prioritize goals, and remain focused on revenue targets.
It will be difficult to attract the best without a strong sales leader.

#6 Higher Purpose
Whatever solution you're selling needs to be connected to a higher purpose.
Salespeople who can get behind your purpose will perform well and want to work for your organization. A study by Adam Grant, one of the world's top 50 business professors, found employees who recognize their jobs' effects on others will be more motivated.
Dr. Good, who serves as the Managing Editor of the peer-reviewed Journal of Personal Selling and Sales Management, has conducted research that confirms salespeople want to make money, but they are also driven by the desire to make a difference in the lives of others.

#7 Upward Mobility
Companies that promote from within are attractive to sales talent.
Employees like the idea of having options regarding future roles within the organization. Working for a company that gives its employees a chance to learn new skills is a recruiting magnet.
Sales reps may want to one day lead a team, get promoted to strategic sales roles, or work in another department.
A Monster poll in July of 2021
Employees that want to stay with a company long-term look for future options as they continue to grow and develop their skills.
If you can offer new recruits long-term paths to alternative roles, they are more apt to explore your company's current opportunities. In today's job market, workers look for more than just a paycheck. They want to feel like they are part of something larger and that their individual efforts contribute to the company's success.
By offering a path for career growth, you can show new employees that you are invested in their development and that you see them as part of the company's future.
In addition, by providing multiple avenues for advancement, you can retain high achievers and keep your employees engaged in their work. By offering long-term paths to alternative roles, you can attract and retain the best employees for your company.

#8 Organizational Reputation
When candidates don't hear back after an interview, Glassdoor reviews can suffer.
This is more likely when the candidate has done a presentation or some other kind of work during the interview process. High Glassdoor reviews give candidates an idea as to what's going on inside of the organization that may or may not come out during the interview process.
Even though many candidates don't overly rely on reviews, they do affect the company's ability to attract moneymaking sales talent.

#9 Diversity
Sales talent is easier to attract when you have a more diverse team.
If you can include a broader range of talent, you'll find yourself more appealing to candidates. During a phone interview, I told a candidate about a role with one of our client companies, and she immediately pulled up the executive team while we were on the phone.
The executive team was monotone and lacked even a smidge of diversity, and she let me know she was not interested immediately.
She said she felt she'd have no chance to be promoted at that company based on the makeup of the executive team. Many of our clients are working on inclusion and removing hiring bias.
Today's candidates value working in diverse environments more.

Attracting Chart-Topping Sales Talent
The most successful companies are always on the lookout for high-impact talent.
In the sales world, this is especially true. After all, the best salespeople can make a huge impact on a company's top line. While it can be difficult to attract high-performing salespeople, it's not impossible. The key is to create a winning environment. This means focusing on your people above everything else.
When you have the right people on your team, anything is possible.
Just imagine what would have happened if someone had been in the right position to recruit Jeff Bezos to their small e-commerce startup. With the right team in place, your company will be in a much better position to win new customers and achieve long-term success.