GET THE RIGHT SALESPEOPLE ON YOUR SALES TEAM
 Executive Sales Recruiting Firm specializing 
in software and technology sales talent
Executive Sales Recruiting Firm
The Biggest Sales Recruiting Challenges Software Companies Face Today
Recruiting sales talent has its unique challenges. Drawing on insights from our 15+ years of sales recruiting experience, many thorny issues make it especially difficult.
Best of Breed Requires Expertise
Best of breed software companies require domain or vertical expertise. Without this knowledge, it takes too long to bring new talent up to speed. The talent available in your space is significantly limited by this one necessary preference.
Making frequent job changes isn't as uncommon as it used to be. We find the number of sales reps with company tenure and an established track record of success in high demand and short supply.
It's generally accepted that hunting is harder than farming. Hands down, every organization is interested in finding the people who are successful at winning new business. This means successful hunters have plenty of jobs to choose from. And you'll have to find unique ways to compete.
Sales teams and quotas aren't interchangeable. Who's the better salesperson? Rep A who's been hitting quota with Salesforce for the last two years or Rep B, who's worked at series-A startups and hasn't hit quota for 3 years? Simply judging a rep by quota attainment is a costly mistake.
top performers are paid welL
Picking up top reps at rock-bottom salaries isn't feasible. When your prospective customers don't know who you are, you'll need the best talent you can attract to win their business. And it's no secret that top salespeople will help you do exactly that. The most expensive sales hire you'll make is NOT a top performer. It just seems that way in the beginning.
the top 25% is the bullseye
Out of 100 reps, the top 25% of the team is a mere 25 reps. At any given time, 30% of a sales team is open to making a move. This leaves you with eight recruitable reps. How many sales teams have 100+ reps? How many of them are successful? How many other companies are wooing these eight reps? What can you offer your competition can't?
Fierce Competition From Monolithic Tech Companies
No matter the job market, the software space you're in, or the vertical you serve, you'll be battling monolithic tech giants for the best software sales talent.
How will you beat out Google, Amazon, Oracle, Salesforce, IBM, Thomson Reuters, Microsoft, SAP, Workday, Adobe, Zendesk, LinkedIn, Cisco, Service Now, Box, HubSpot, Square, Okta, Zuora, Akamai, or Citrix for top sales talent?
Companies in most tech sectors are having difficulty recruiting and hiring the specific sales talent they need to capture market share and grow revenues. Even well-branded organizations with $MM marketing budgets have to work hard to identify, recruit, and hire top sales talent.
We Make Getting Top Sales Talent Easier
Lackluster Sales Talent? 
Interviewing candidates without fundamental sales skills is a waste of time. Instead, interviewing quota achieving, positive, and success-driven sales professionals reminds you of why you got into sales in the first place.
Quickly Reach High-Achieving Sales Talent
See the right salespeople for the job and reduce recruitment time by 50%. Then, start boosting the talent pipeline with more quality choices in just a matter of days. Finally, tap into our network of deep domain expertise.
More often than not, recruiting eats up loads of time. We can help you get your day back while meeting sales candidates who are highly matched to your hiring profile. Take the load off and work with us on your next search. See what a difference working with a specialized recruiting partner can make.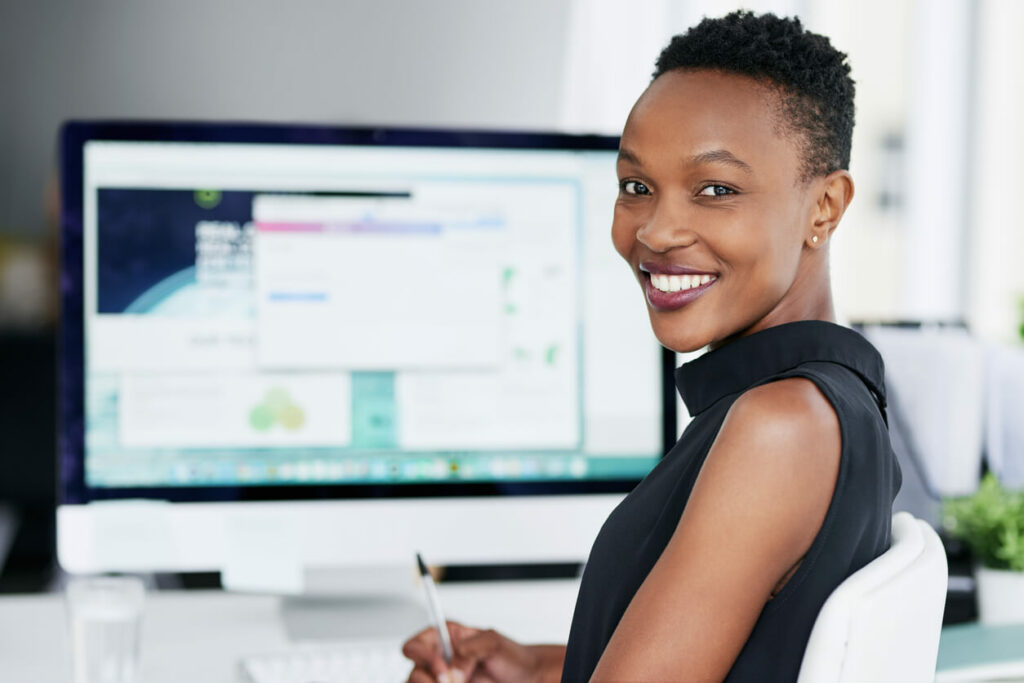 Interview Premier Sales Hunters
New markets, growing companies, and lesser-known brands demand the best salespeople you can hire. We recruit salespeople who open doors, take the initiative, and employ resourcefulness. We recruit the action takers and the hunters, not the talkers. Our recruitment process is designed to attract the best sales talent in the software and technology industry.
Tap into the power of specialization. Recruiting in one industry (software) and one function (sales) means we aren't for everyone. We won't recruit your project managers or your operations folks. We won't recruit your accountants, facility managers, or office administrators. Just your sales roles. It's by design.
Work with us, and you'll feel the power of sales specialization. Then, start meeting on target software sales candidates recruited specifically for your organization in just five to ten business days.
Get in Touch with an Executive Sales Recruiting Firm Today
One thing for sure, we know how to recruit the best sales talent the market has to offer. Since we've been recruiting top sales talent since 2004, we have a nice head start on what it takes to help you recruit the people you need to ensure your career success.
Let's talk about your sales recruitment situation today!
San Francisco Bay Area HQ'd National Sales Recruitment Firm
Since 2004 Optimal Sales Search has been helping innovative companies across the nation accelerate growth by recruiting high-performance sales and sales leadership talent.