GET THE RIGHT PEOPLE ON YOUR SALES TEAM
Executive Sales Recruiting Firm specializing in software and technology sales talent.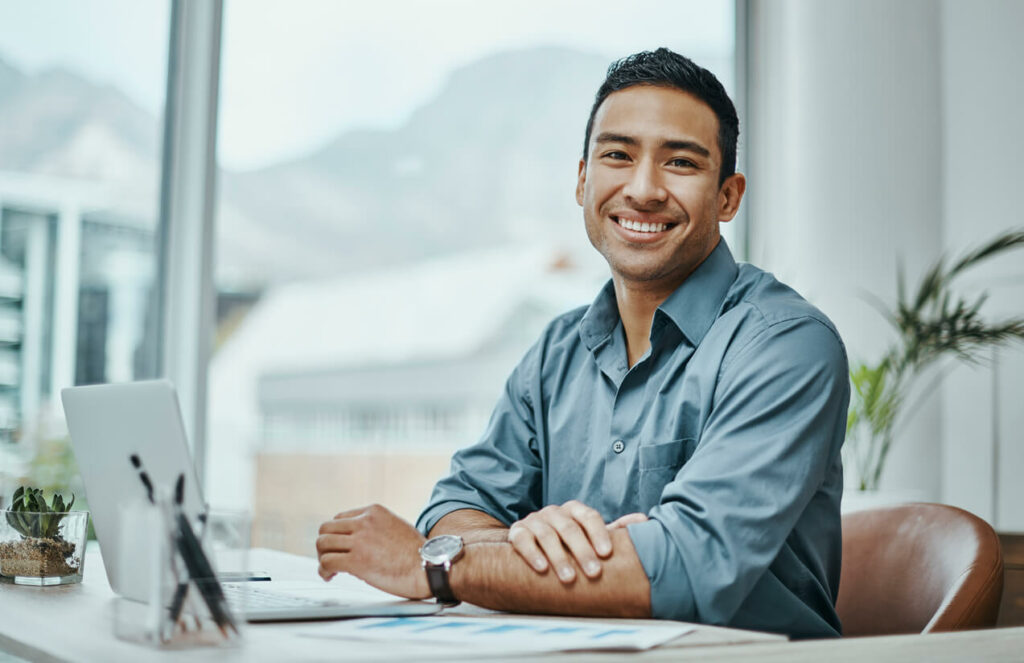 Executive Sales Recruiting Firm
5 Sales Recruiting Challenges Most Software Companies Face Today
It's true! The job market is a roller coaster and it's enough to make any hiring manager bonkers. If you're hiring for your sales team and you want to pull your hair out, you're not alone.
Several outside factors are working against you. Here's what you're up against…..
1. Voluntary Quit Rates Still High
Making frequent job changes is the norm. FOMO in the job market is real.
The number of sales reps who stick with their current company for more than three years is fairly low. If we compare this with the broader market, the median tenure is 3.7 years. (BLS: Sept 22)
The number of salespeople who have both job tenure and an established track record of success is abysmal. 
In other words, the supply is dime thin, while demand for above-average talent is sky-high. 
2. Compensation Rates Still Rising 
As you probably already know, most salespeople are attracted to the craft because they love making money.
And recently, job changers have been seeing Y-O-Y double-digit comp gains. And guess what? Pay rose 15.7% for people who quit versus 7.8% for people who stayed with their employers.
Let's face it, the data says it's more profitable for employees to quit.
3. Inflation Hurts
One of the biggest obstacles employers face is the current state of inflation.
Inflation has recenlty had an all-time high of 8.5%. And that's just the cost of goods compared to what they were last year. Keep in mind inflation is a number that's independent of the labor market's supply and demand issues. Although inflation is coming down, it's painful.
4. Employee Engagement Remains Low
The State of the Global Workplace 2022, a report put out by Gallup, cites employee engagement at 21% in 2022.
What does that even mean?
Employee engagement attempts to measure employee feelings about the work they do. And although most professionals avoid discussing feelings, these particular feelings are financially worth paying attention to.
Because how your employees feel about their work is one of the biggest reasons why people choose to stay or leave their companies.
5. Deals are Getting Harder to Come By
Sales pipeline is weakening, especially for salespeople who've never sold in a "tough" market. 
As they say, the fish are no longer "jumping in the boat."
So it's time to adapt. And now's not the time to hire a 6 or 7. It's time to hire an 8+, 9, or 10. Get your team's average up so you can win. And 9s and 10s are rare by the law of averages (most are 7s and below). So while your competitors are just now discovering skill gaps with the talent that worked in a hot market, you'll upgrade to dominate in more competitive times. So don't miss your chance. Now's the time to pick up 9s and 10s.
So yes, things have been bumpy in the labor market. The companies that will dominate are those who do things differently. Following the crowd isn't the road to success.
It's a great time to pick up some of your competitors' best long-term and successful employees. 
And we can help you find them. Some say it's an opportunity that may not come again for at least another decade, mainly because key people who haven't thought about leaving their employers for years are considering other options. 
It's certainly the kind of market that won't last forever. So if you're serious about hiring money-making sale talent, connect with us today!
Fierce Competition From Big Tech
Big tech got much BIGGER during 2021- 2022. Even with layoffs, they are housing more employees than ever before. You will continue to compete for the best sales talent. BigTech hired in droves, spent what it took to recruit the people they wanted, and took their pick of the market.
No matter the job market, the software space you're in, or the vertical you serve, you are battling the BIG tech giants for the best software sales talent.
How will you beat out large brands like Google, Amazon, Oracle, Salesforce, IBM, DropBox, Thomson Reuters, Microsoft, SAP, Workday, Adobe, DropBox, Zendesk, LinkedIn, Cisco, Service Now, Box, HubSpot, Square, Okta, Zuora, Akamai, or Citrix for top sales talent? 
Companies in most tech sectors have difficulty recruiting and hiring the Specific Sales Talent they need to capture market share and grow revenues. Even well-branded organizations with $MM marketing budgets must work hard to identify, recruit, and hire top sales talent.
Here's the point: there are loads of salespeople. But, the majority are not "great." Less than half are even "good." But the ones that know how to MAKE IT RAIN can work wherever they want. So, if you're struggling to recruit the sales talent you need to hit your goals, you're not alone. 
And if you're serious about finding the people you need to expand your client base and capture the new clients you know you should be winning– we can help.
How We Make Hiring Top Sales Talent Easier
Get an unbelievable edge over your competition. 
Work with a Specialized Executive Sales Recruiting Firm Today
One thing is for sure; we know how to recruit the market's best sales talent. Since we've been recruiting top sales talent since 2004, we have a head start on what it takes to help you recruit the people you need to ensure your success.
Let's talk about your sales recruitment situation today!
National Sales Recruitment Firm
Since 2004 Optimal Sales Search has been helping innovative companies across the nation accelerate growth by recruiting high-performance sales and sales leadership talent.