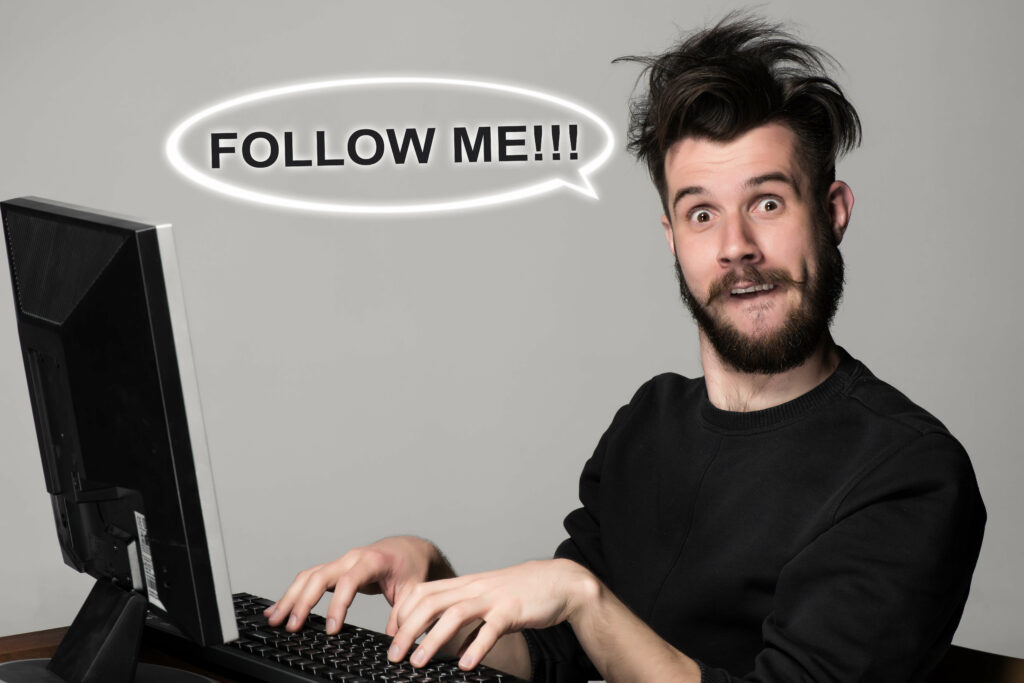 Three Leadership Strategies of Successful High-Growth Sales Teams
Follow ME is what say when you're asking new clients to use your solutions.
Follow me is what you're doing when you ask new recruits to join your company. Follow me is what you say to employees who devote years of their lives and careers to your company.
To lead, you must demonstrate you're worth following. 
You'll need to master leading. If you do, you'll have less turnover, grow faster and find it easier to get the people you need to win on your sales team.
Three Leadership Strategies You Can Use to Run High-Growth Sales Teams
#1 Focus on Building and Maintaining the Right Culture
Culture is like the word Free. 
Overused, attention-grabbing, and almost meaningless. Everyone talks about it, but we all know nothing in life is really FREE. However, fostering and developing the right culture can and will change a mediocre company into a thriving success. 
Sure, it won't happen overnight, but it will take a lesser-known company to a revered and desirable organization over a small period of time.
For example, if you want to hire the best salespeople, you'll need a sales-friendly culture.
This means you'll put a focus on rewarding and acknowledging your sales team.
 What does this look like in action? Awards, recognition, President's Club, consistent commission payments, no caps on large deals, accolades for winning business, and strong upside plans for sales professionals.
 #2 Lead From the Front
In sales-driven organizations, CEOs help wrangle meetings with high-stakes clients.
They make themselves available to help reps win new business. CROs are not always stuck behind "the spreadsheets." No matter how much technology changes, there is no substitute for getting eye-to-eye with customers. In companies worth following, everyone sells just like everyone gets paid. 
Leaders make it known that sales are valuable, the sales team is important, and to be on the winning team, everyone sells.
A few summers ago, I met a CEO of a SaaS company generating about 3M in ARR. 
This CEO had a more "technical" background and prided himself on the fact that he had grown the company to three million in ARR without a single salesperson. However, he was at the stage where he was being pushed by investors to add his first salesperson. He hated the idea and didn't want to recruit someone who came across as what he described as "sales-ey." 
He certainly didn't think this new hire should be making cold calls or anything "overly aggressive" like that. 
So I bet you're wondering where he's at today. 
The company hasn't grown a lick. In fact, based on a few key indicators, they have likely declined, hanging out around two million for several years. Although it's never easy to pinpoint why some companies grow and others don't, one thing is for sure. 
The CEO's distaste for sales will not help them win new clients, accelerate their growth, compete for investment dollars, or attract salespeople who can get the job done.
#3 Listen and Adapt
Listen to customers, listen to clients, listen to prospects, listen to employees, listen to the data and what it's trying to tell you. 
Filter out what's not important. Then filter for key insights, and adapt. Recognize that, as people, we tend to scrutinize information we disagree with. It's easy to dismiss new information you don't want to hear and move on. 
There is no better modern example than Glassdoor.
Glassdoor will tell you key concerns within your company very quickly. 
It can cut straight to the heart like a knife. In a company's defense, like people, companies have problems. And to expect work utopia is a fool's errand. And some of the Glassdoor feedback is unfair, and yet some of it's mostly true.
But the CEOs or HR I see responding to Glassdoor handle complaints in one of three typical ways:
A) So sorry you feel that way, have a great day, and good luck with life!
B) I hear you, I understand, and we're working on it.
C) Nothing
The answer that has the best shot of successful adaptation is answer B or C.
 Sometimes B is just hot air, and C can go either way. Answer A is definitely dismissive and just seems to confirm the employee's negative feedback. And although this data is hard to hear and interpret, it has the potential to be valuable–even company saving. 
And that is where adaptation comes in. We all know what happens to those who don't adapt.
Leadership Provides Answers
Today, leadership is falling short of employee expectations. 
As evidenced by the tidal waves of employees voting with their feet and leaving companies in droves over the last few years. Companies that want to excel need to adapt to the information era. Talented and skilled employees have more choices than ever before. 
Employees have ways of evaluating companies and job opportunities, and they are doing it faster than companies are getting better at leading.
Questions for Review
When you say "Follow Me" –what are you asking employees to follow?
What is your team working on to become more followable?
What is the data saying that you disagree with but yet might be true?
How is your leadership team contributing to the work, skills, and talents of those it leads?