What to Do When Your #1 Salesperson Resigns
Every top salesperson will eventually quit.
What's even more painful is the best leave when they are on top, so if you're not careful, you may not even see it coming.
As the job market tightens, sales professionals have more and more lucrative and exciting job opportunities vying for their attention.
Here's what to keep in mind when your number one leaves: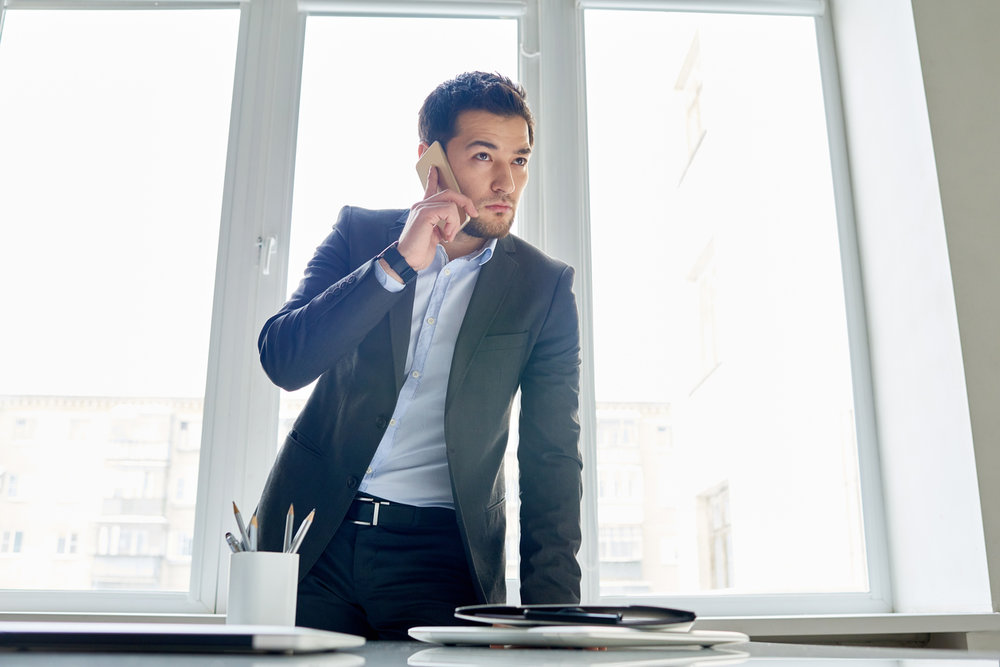 #1 -Stay Positive and Don't be Paranoid
This isn't 1985. It's time to let go of the paranoia and the idea that top talent stays with a company for years and years and years. Those days are long gone.
Salespeople with immense talent, will leave.
There will be significant opportunities for them to explore, new challenges to conquer, and different experiences to be had.
Reed Hastings CEO of Netflix published this in 2009:
"Netflix doesn't have to be for life, in which case we should celebrate someone leaving for a bigger job that we didn't have available to offer them."
So if it can happen to innovative Reed Hastings, it will happen to you too! The era of golden watches for employee tenure are long gone.
Now let's discuss another big change: information.
Back in the day an employee could quit and employers would tell clients and prospects they disappeared into the ether and other fictional stories.
With the preeminence of LinkedIn, spinning yarns or hiding information from clients and prospects about a sales rep's absence just won't work.
Information is valuable but not exclusive to any one person or company. When salespeople go to a new organization, LinkedIn makes it easy to find them.
Current clients and prospects will look them up, check out their new company, and some will even want to do business with your former number one.
You certainly can't hide the move, so there's no point in unnecessary secrecy.
Remember this isn't personal, you have not been betrayed, and you should assume they won't be taking anything with them that doesn't belong to them. Remember they have proven they can sell right?
They don't need to cheat by disrupting your client base.
So give your number one the benefit of the doubt and help them exit with respect and goodwill.
#2 -Review Existing Agreements: Non-Competes and Non-Solicitations
If your number one is going to a competitor, you should remind them of their non-compete constraints.
Have them chat with legal, human resources, or anyone who can review the non-compete with them in detail, so they are clear on what they can and can't do.
Trust that they will abide by whatever restrictions that have been put in place.
It's very important to make sure you are clear about who they can and can't contact. Remind them that they don't need to take any more with them than they came in the door with.
Number ones always find ways to be successful and they can do it with mere skill and a lot of hard work.
#3 -Genuinely Wish them Well and Organize a Goodbye Party
Kicking your number one out the same day they quit should be verboten. I've seen people who've spent more than a decade with a company get told to "pack-and-go" the same afternoon.
This is no way to exit someone who's devoted their talents to your organization.
Take the time to treat them right and they will respond in kind. Gather all the info you need on clients, pipeline, accounts, and make sure every bit of CRM information is updated in detail.
Find out if your number one will take a few emails and calls if there are additional questions, most are happy to help.
Then organize drinks and appetizers for an after-work celebration of their departure.
Remember, no one stays forever. You won't either.
#4 -Stay in Touch
Occasionally I have a number one whose savvy x-boss will call about 4-6 months into their new job.
They will check in and see if the former employee is getting treated right or if they want to come back.
If this is your number one, you'd better make the call, and stay in touch, you never know what could happen.
Sometimes the new role isn't all it was made out to be or their new boss has already left the company. You'll never really know unless you make the effort to follow up.
#5 -Investigate Ideas and Insights
Sometimes we think we already know our company's strengths and weaknesses.
As your top salesperson walks out the door, it will be important to gather their feedback, probe for ideas, and check in about any knowledge you may not have.
For example, your number one may know who else on the team is at risk of leaving, and you may find this information invaluable. Take the time to get it, and don't assume you already know what's going on.
There are no better insights to gather than those from the person who is exceeding your expectations and in the trenches with other reps and customers and crushing it daily.
#6 -Reconnect with Your Existing Team
Chances are when your top salesperson leaves there will be others who have been thinking about going or who are already interviewing with competitors.
Your number one may also be calling teammates in three months to recruit them or may be fielding inquiries about additional openings on their new sales team.
The best way to prevent others leaving is to make every team member feel like their work is meaningful.
Your team members should be working towards goals that enable them to become better employees and hit their personal goals.
Do you know the individual goals of your sales team members outside of the revenue number they are slated to bring in the door?
Also ask yourself this, do you know the real reasons your number one is leaving or did you settle for a polite answer?
Make sure you've taken the time to dig deep and bring necessary changes to executive leadership if relevant.
Unfortunately, sometimes it takes a top salesperson leaving to get change facilitated. Don't waste the opportunity while you have it.
Don't let another person leave who should be on the team.
#7 -Become a Talent Magnet and Start Recruiting Immediately
I'm hoping by now you're always recruiting but now is the time to put your focus on the open territory and do your best to find someone every bit as talented as your number one.
It's no secret that top performers are always looking for more money, challenges, and growth opportunities. If you're not already constantly recruiting, now's the time to develop multiple recruitment channels.
If you find this process cumbersome, exhausting, and time intensive, it is. No matter how much technology we put into the recruitment process, it's all about people which makes it messy.
If you need extra help, call our office and we can discuss your sales hiring requirements.