Attract Money-Making SaaS Sales Talent
Software Sales Recruiters Reveal How to Attract Top Sales Talent in 2022
Getting winning sales talent to join your company in this market is like eating a pile of raw nails for breakfast.
Don't worry; you are not alone. It's like this for everyone. Even large well-branded SaaS companies that usually get stacks of referrals and resumes are indulging in the breakfast of champions! 
The good news is you've finally got the headcount approved to hire more salespeople. 
So, you're eager to get high performers on your sales team immediately. (After all, how else will you meet this quarter's increasing targets?)
 Recruiting First-Rate Sales Performers
With the extra headcount, you can finally see your team hitting the team quota! Time to get to work and attract top SaaS Sales talent.
Fast-forward several weeks of posting ads and screening resumes, and all that's transpired is you've interviewed a handful of mediocre salespeople. You know the type: late, fired, and already looking PIP-worthy. 
So how do you interest SaaS salespeople hungry for victory? The kind of people who will work hard, show up, and give their best every day so you can meet your goals and hit your revenue targets? You probably remember the complex recruiting process, but it's insanely tricky these days. 
First, look at where the job market has been and where we are today.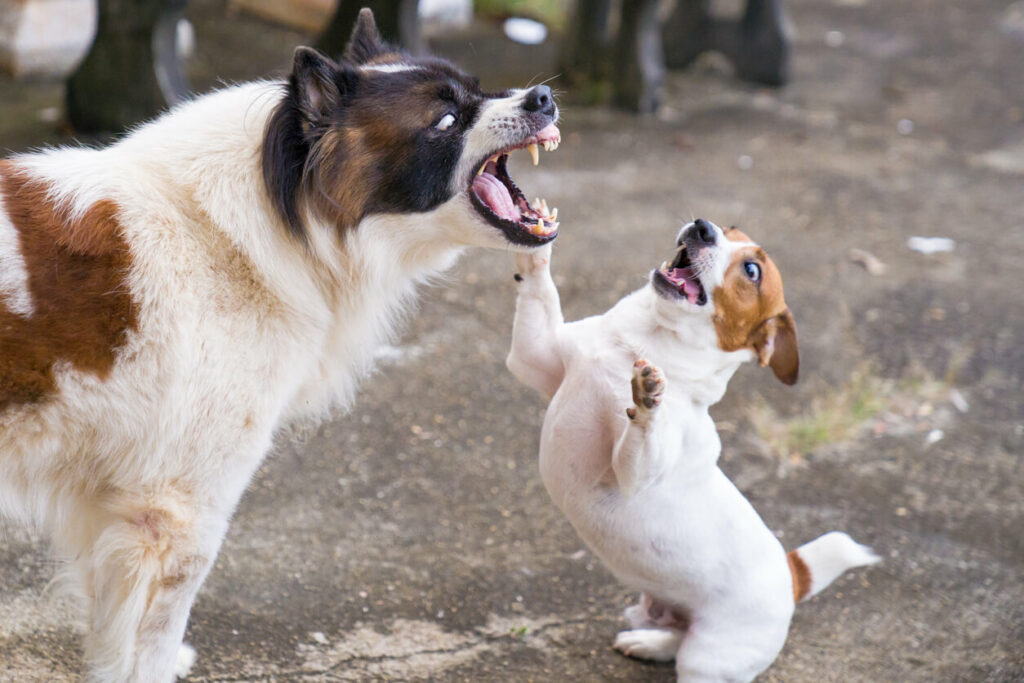 Enter The Modern Job Market
It's a Dog Fight to Recruit First-String SaaS Sales Talent
Older generations remember when it was hard to get a job. Then, it could take months to drum up a solid job offer.
 Employers were never short on resumes, and the lack of roles led to an environment where the employers could maintain the upper hand. However, today's HR teams and sales leaders are savvy about the job market and know that the recruiting environment has drastically changed. With low unemployment rates and high voluntary turnover, about everyone seems to be on the move.
In fact, in 2021, 47.4M people voluntarily quit their jobs.
The Start of Resignation Fridays
In 2021, our phones started blowing up with calls from panicked sales leaders.
Many of them told us they went from 100 decent resumes a week to 2 resumes weekly for their sales openings. Internal recruiting teams watched in amazement when LinkedIn reply rates plummeted, and employees started resigning regularly on "Resignation Fridays." The old job market, where employers held the power, was officially dead. As a result, the ability to lure top SaaS sales talent with last year's recruitment tactics and strategies came to an abrasive halt.
While more roles opened up with growth hires and backfills, job postings stopped pulling even middle-of-the-pack sales talent. Overnight job postings, a once heavily relied-on source of talent, became a completely ineffective recruiting method. So to attract top SaaS sales talent, you had to adapt and gear up for the new job market.
 Ghosting Entered the Recruiting Lexicon
Ghosted – a word borrowed from the online dating arena, became part of the mainstream recruiting vernacular. 
Companies were regularly getting ghosted by candidates halfway through the interview process. Getting rejected in every part of the recruiting process left most tech companies demoralized and beyond frustrated. Spinning your wheels with five-star SaaS sales talent that is ultimately not joining your firm is exhausting, inefficient, and a waste of time. 
And given that every SaaS company needs successful salespeople, we entered a time of high demand and limited candidate supply. No one understands this better than software sales recruiters.
Recruiting Metrics Fall off a Cliff
As the market tightened, all the standard recruiting ratios one religiously tracks and depends on for forecasting become almost worthless.
In a tight market, the recruiting numbers don't hold. 
High candidate demand and low unemployment rates mean you can plan on doubling your effort for the same or fewer results. Sloppy recruiting was out, and minimizing even tiny mistakes was the only way to attract top SaaS sales talent. Because if it used to take you 100 resumes to hire for a role, it now takes 200-250 resumes. 
And this means you have the potential to waste a lot of time! With metrics requiring more inputs, you can spend twice as much time and have nothing to show for it. 
So if you attract first-rate SaaS sales talent, it's best to move quickly. If you intend to put them through weeks of interviews, only to finally give them an offer, you may quickly discover they are going to a competitor. This will leave you without a new hire and right back to square one. 
Even passive candidates can quickly generate competing offers in a competitive labor market. As a result, you will likely see your company's offer to acceptance rates dive bomb.
Time to fill rates skyrocket; if this is your situation, you are not alone. We learned of one candidate shopping so many sales opportunities he needed to use a Google Forms Sheet to keep everything straight. He had at least eight roles he was considering at once while working his full-time job.
Never Ending Competition
Middle-of-the-road SaaS reps can quickly generate five or more initial interviews for new opportunities in today's market.
In most markets, 'President's Club winning' sales talent goes where they want when they decide it's time. A-players don't typically shop the job market; they don't have the time. But it's no secret that it will be ultra-competitive if you want to entice high-performing SaaS salespeople in this market. 
And no doubt about it, sales recruiting mistakes are costly. So to attract top SaaS sales talent by minimizing missteps. But, if you're going to land proven performers, the best  SaaS sales talent you can find with a track record of success, one thing is guaranteed, it won't be as easy to execute.
Cooling off? It's Still Hot Out Here 
A few SaaS companies are laying off here and there, but job numbers and interview activity suggest the job market isn't cooling off anytime soon.
So, how can you compete? How do you attract A-grade SaaS sales talent so you can smash your quota goals and get that next promotion? If you're tired of interviewing the bottom 50% of sales talent because you know they won't get you where you want to go, it's time to reflect, plan, and adapt. It's time to take a proactive approach to recruit so you can land the sales talent your company deserves. 
It's time to stop losing candidates to the competition and start building your dream sales team. Attract top SaaS sales talent, and watch your job become fun again!
First things first, recruiting starts with understanding your audience's needs, wants, and desires and building solid relationships.
Let's review the following fundamentals.
Attracting Quota Crushing SaaS Sales Talent Starts With Relationship Building 
#1 –What's important to your audience?
HINT–It's not all about the product.
If you don't take the time to learn why the person you're interviewing is on the call with you, how will you know if this is a good fit for them? You may think you know, or it could be that you're rushed for time, so you don't ask. But if you want to get the relationship off to a good start, find out why they are meeting with you. What are they envisioning for their next move?
#2–Stay curious, listen, and keep it 50-50. 
HINT–One person should not be doing all the talking in any conversation.
If you're driving the conversation, explaining the role, and going into grill mode–this old-school style of interviewing isn't going to give you outstanding results. If your goal is to attract top SaaS sales talent, this form of interviewing will not help! Take a tip from experienced software sales recruiters, one of the best ways to learn more about someone is to stay curious, ask questions, and do the hard work of listening. One of our strongest candidates turned down a pre-sales role because the other company knew her dog's name. I know there is more to it than that, but it was a sticking point. Ultimately, this candidate didn't feel seen as a 360-degree person by our client, and it cost us all in the end. If you can– learn from our mistakes.
#3–How can you help? 
HINT–What is the pain you're solving for?
Salespeople leave companies for a predictable set of common reasons. Make sure you are not just providing more of the same. Find out what could be better. Learn more about the catalyst that sparked the desire to explore new roles.
#4–What can you give?
HINT–There is more to attracting A-players than straight money talk during the offer phase.
As a leader, you have a significant role in the talent attraction process. Will your styles mesh? Will this person leave a better rep under your coaching? Are you able to provide better resources?
Now let's dive into the details.
Appeal to Blue-Chip SaaS Sales Talent by Focusing on Your Team
If you want to attract top SaaS sales talent, having a good product comes in handy, but it's not everything. You don't have to be doing something disruptive and new to bring on the dream sales team. Likewise, moneymaking salespeople don't need above-average products to bring in revenue. 
Consider the rise of products like Zoom, HubSpot, and Workday. At the time of their arrival on the software scene, not one of these products was "new." They had unique factors that led to their growth, but they had little to do with having the "best product features."
Zoom was easy to use—zero purchasing friction.
Hubspot sold the idea that this system would enable your sales team to follow up on leads without needing to cold call.
Workday deployed a modern ERP.
Again, premier salespeople don't necessarily need premier products. Many people would agree that the Chevrolet is a functional and primary vehicle. It's a decent automobile, but it's not a best-in-class car. 
Yet the number one seller of cars in the United States, the late Joe Girard, broke every record in Guinness World Records.
And you know what Joe sold? I can tell you what he did not sell. He did not sell Mercedes-Benz, Rolls-Royce, or BMWs. Instead, he sold the humble yet pragmatic Chevrolet.

Put the Focus on Your Solid Gold Team
So, if having the best product is not the end-all, what's the best way to attract top SaaS sales talent? 
If your goal is to appeal to quota-busting salespeople, take a tip from software sales recruiters in 2022 and focus on your company's team.
After meeting hundreds of employers, it becomes apparent that hiring managers who can clearly define, articulate, and highlight their company's strengths win far more A-players than those who can't. 
Think beyond the product and examine what your organization offers that your competitors don't. So let's take a deeper look at the teams your salespeople collaborate with. Because the best salespeople work well with colleagues and depend on others' help and collaboration to earn those big commission checks.
After all, those fat commission checks are part of what drives first-string salespeople more than anything else.
Start with Your Marketing Powerhouse
Revenue-generating teams with powerful marketing support thrive. But, come to find out, large marketing budgets help attract top saas sales talent too. So here are a few questions to ask yourself to help uncover the potential benefits of working for your company:
Does your marketing team have a large budget?
Are they exceptional at driving MQLs?
Is your marketing team cranking out attention-grabbing whitepapers and inspiring prospects to consider your solutions?
Does your marketing team partner well with sales?
No other subject gets a sales rep's attention faster than discussing the current state of marketing. Talk about what your marketing team is doing to drive demand, and be more vocal with recruits.
Most salespeople understand the value of working with solid marketing teams. So, if your marketing team is killing it, don't keep it a secret during the recruiting process. Instead, engage and wow moneymaking SaaS sales talent by highlighting your marketing team's success.
A while back, one of our clients had a $MM marketing budget.
Marketing Budgets are Power Selling Points
This SaaS was a startup, and the marketing budget was 5X as large as most companies of similar size!
However, we didn't discover this enormous marketing budget for some time. We executed several sales searches before we found this key attractor factor. We didn't find out about the enormous and enviable budget until we helped them with a high-level marketing search and uncovered it in a conversation with the CMO. So, if your marketing team has a staggering budget, don't hide it! A huge marketing budget will help you attract top SaaS sales talent.
Now let's look at your solution consultants, a.k.a. sales engineers.
Technically Savvy Demos by Sharp Technical Allies
If you have an exceptional pre-sales team, that's a competitive advantage worth bragging about. 
A heavyweight sales engineering team will help you attract top sales talent. Technical salespeople who can communicate well and keep up with technical details are not average. If you have impressive pre-sales team members, get them involved in your recruiting process. Invite them to meet with recruits if possible. 
Salespeople feel less pressure and more confidence when partnering with Sales Engineers with command of the sales process and the products.
Consider your recruiting use cases when a sales engineer and rep closed a significant deal by working together to land the account.


CEOs with Sales Power
If you're looking to recruit best-in-class SaaS sales talent, it's important to remember that CEOs matter to new sales recruits. 
Of course, there are as many kinds of CEOs as salespeople. But one thing is for sure, CEOs who are too busy to help secure new clients and new business will not win the hearts of new sales recruits. On the other hand, CEOs willing to make calls to other CEOs and get involved in deals when necessary are highly valued leaders for salespeople. Sales-focused CEOs will help your company attract top SaaS sales talent.
When CEOs are active in select deals, magic follows.
Executive Leadership Intrigue 
No matter what kind of CEO you have at your company, there is an element of allure and intrigue when discussing executive leadership.
Software sales recruiters know recruits are curious to know more about the people who run your company, so tell them. How many reps get a call from the finance department with good news? Usually, commissions were somehow miscalculated, and intense money conversations ensue.
But what about your accounting team?
Happy to Write Commission Checks
Ready to attract top SaaS sales talent? 
Then consider having your CFO write commission checks with a gigantic beaming smile. If a call from your finance department sends your salespeople running for the hills, you're on the wrong track. One of our SaaS clients loved paying commissions and wasn't shy about letting new SaaS sales recruits know. 
They understood early in building the company that when salespeople got paid, they got paid. And the more salespeople were paid, the more money they made. 
They were even keen to pay salespeople more than senior-level executives. 
This philosophy on sales compensation and aggressively rewarding revenue generators brought them more new clients. It also helped them entice top SaaS sales talent more than any other strategy. 
Contribution is Compensation
This client of ours respected the sales function and successfully recruited major-league sales talent even with average to slightly below-average base salaries.
They found paying out large commissions didn't hurt their profitability either. Instead, it only helped inspire more success and aided their abilities to attract top saas sales talent. As a result, today, they are a well-known public company worth $MMMs and one of the 100 largest SaaS companies headquartered in the United States. 
Crackerjack sales talent wants to work for companies that pay out substantial commissions.
If you don't think about your HR team often, it might be because they are doing a fantastic job.
High-Touch Human Resources
Strong HR teams make employees' lives easier.
When was the last time your paycheck showed up late?
How about this year's upgraded benefits?
Where did they come from?
Who got the answers for you when your rep needed maternity leave details?
From first days to company events to training, HR plays a significant role in keeping employees engaged. If you've ever been onboarded with a new employer and the process was dismal, you know it made you rethink your decision to join the organization. Imagine being greeted on your first day by almost no one. Organized, efficient, and knowledgeable HR teams make all employees happier.
If your company has an organized and efficient HR team, bring it up in the recruiting process! Winning HR teams can help you attract top SaaS sales talent.
Winning Sales Enablement Team
Without a doubt, sales enablement is the Swiss Army knife of sales support roles.
There is still a lot of variation across companies in this group. Ask five people what's in that flavor of ice cream, and you'll get 20 different answers. So, no matter what your sales enablement department provides, its ultimate goal will be to help your sales team win more deals.
Does your sales enablement team provide robust training programs to help your reps develop new skills?
Collaborative Sales Enablement Teams Close More Deals
Maybe sales enablement helps reps with high-impact content to support and drive the sales process.
A high-performance sales enablement team can help your new hires get ramped up faster, support the sales process, and make commissions all the faster. Every dynamite sales rep loves the idea of those results! It's easy to focus on products, quotas, and base pay when recruiting sales talent, but it won't help your role stand out.
Hundreds of thousands of sales jobs are open in the United States.
Engage High Performing Salespeople by Focusing on Your Products, Pay, People
Touting your "greatness" without moving beyond the product-pay conversation is as ineffective as a voice-over PowerPoint presentation.
New recruits need something to be excited about if you want to attract top SaaS sales talent. In this competitive job market, it's essential to be aware of your company's strengths so you can become a talent magnet. Next, look inside your organization for ways to separate your company from the middle of the pack. Finally, and most importantly, look at your people.
Winning new clients is not a solo sport; it takes a team to win amazing clients.
Who's on your team worth bragging about?