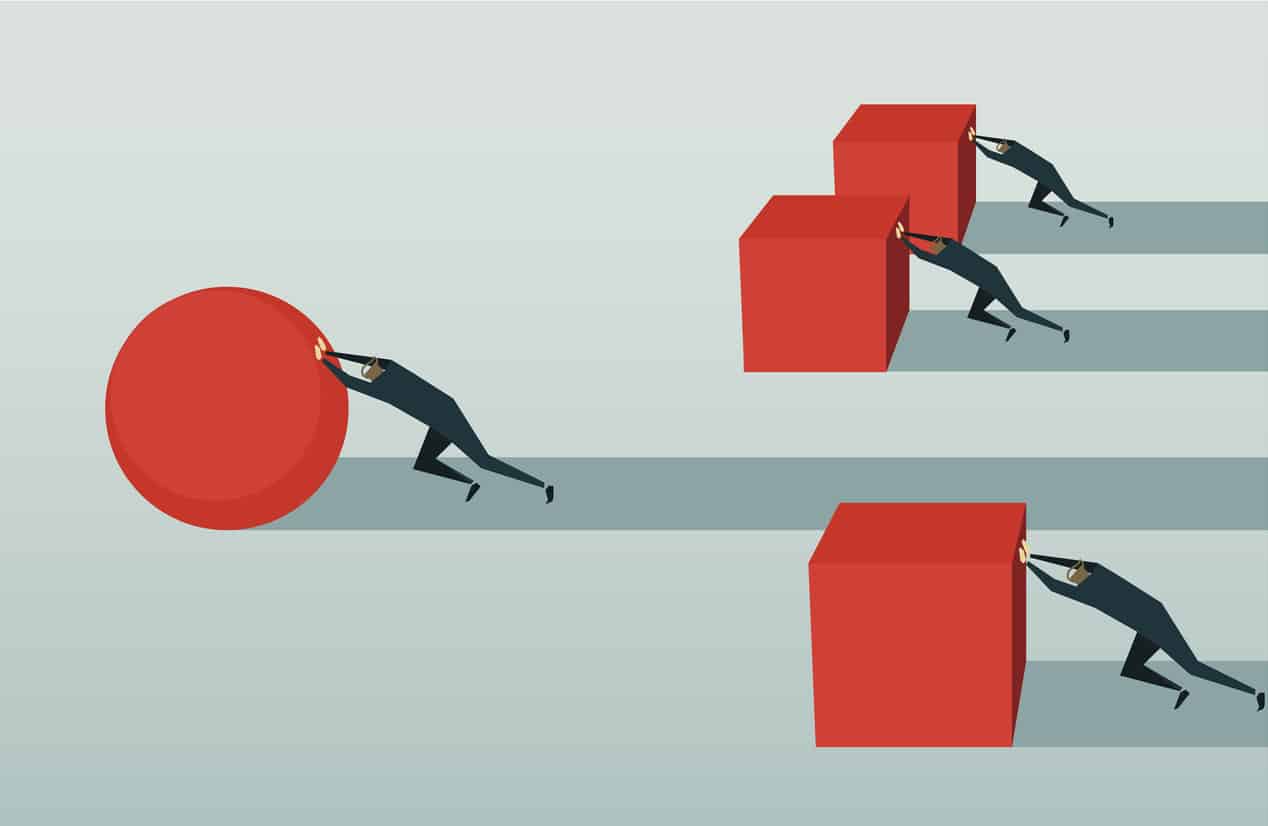 Even Jack Ma Faced Job Search Setbacks
Born in 1964 Jack Ma is one of the wealthiest individuals in the world. As of June 2019, he has a net worth of over 35B. His fortunes began to amass when Jack created Alibaba while living in a small apartment in China.
Jack didn't come from a wealthy family. He didn't have any extraordinary financial advantages. Jack grew up in rural China and was two when Mao's Little Red Book was published in 1966. The Cultural Revolution was in full swing.
Jack eventually grew up and started looking for a job. He applied everywhere, including Kentucky Fried Chicken. They had just come to China, and he felt KFC could be a big career opportunity for him.
At the World Economic Forum Jack said, "Twenty-four people went for the job. Twenty-three were accepted. I was the only guy who wasn't."
Ironically, Colonel Sanders, who's famous chicken recipe was turned down 1,009 times, turned down Jack Ma.
Now I know what you're thinking, they rejected Jack Ma! How could they do it? Here's the cold hard truth. You'll be rejected you too. And it will happen multiple times throughout your life.
This is the reality of interviewing. It feels frustrating to be turned down, but what does it say about you? Nothing.
Job seekers, the lesson here is not to take "rejection" personally.
What's that you say?
Do you think it's personal?
Well, it is, and it isn't! But who cares? It's all irrelevant when you learn what you can from experience and move on with your job search.
Take the feedback you receive and make any necessary adjustments. Then get on with the next interview.
Accepting rejection as failure is how we've been conditioned to feel about rejection. But what if that's a false belief?  What if instead, you decided to feel and act curious about why you were rejected? What if you chose to be optimistic and believe that rejection only serves to move you one step further along in the journey to the next destination.
One other unusual fact about Jack Ma is when he applied for KFC; he also submitted applications for 30 additional positions. He was rejected by every single one of them.
What if Jack just gave up?
Thank goodness we'll never know.
Because eventually, Ma was hired as an English teacher. His teaching career led him to the United States where he met Yahoo founder Jerry Yang and secured funding while driving eBay out of China. (Oversimplification of the facts, but you get the point.)
Jack could have given up and seen himself as unemployable and not cut out of the marketplace. But he didn't. Ma kept going.
He kept believing in himself.
The second lesson we take from Jack's experience is he never quit believing in himself. He persisted. Jack kept going. It was a core principle of his life. Harvard rejected his application ten times. He also took one of the toughest university entrance exams called the gao kao.
He failed the first two attempts and passed on the third. Of course, he wasn't immune to frustration, but he didn't let it stop him from looking for ways to advance his career.
The third nugget of wisdom we discover from Jack is to protect your state of mind. Ma remained optimistic. He always looked for an opportunity. He believes where there is worry; there is a problem to solve. Similar to Zig Ziglar, Ma trusts that fortune lies in helping customers by solving their problems.
If you're looking for a new position and are having a hard time finding the right fit or you've been rejected by a few companies, don't worry.
Don't start doubting yourself. If you're good at what you do, and you're continuously working hard to improve, you'll find the job you're looking for. Just keep going.
Six Things Successful Job Seekers Do to Move The Job Search Forward
For a multitude of reasons, job searches can be difficult. But, you can learn how to navigate the terrain just like others who are successful at seeking new employment. Assuming you already have a lovely LinkedIn profile and a decent looking resume, here are six actions you can take today to advance your job search.
Lookup former colleagues and reach out to them. Let them know you're looking for a job. Ask them if they know of any openings, they might be able to refer you to in their current company.

Where are your former bosses? What are they doing? Reach out and let them know you may be calling them for a reference soon. Update them on your situation. They may have opportunities at their current or previous companies. Make sure to let them know you are on the job market.

Investigate and uncover where others with similar backgrounds have worked. Have former employees been hired by a particular company? Make a list and start reaching out to these people.

Identify parallel skills, industries, or other attributes you have that might provide exceptional value to an employer. Here's an example–say you speak French and sell software. Find companies headquartered in Paris with US offices and start reaching out to them in French.

Reconsider the boomerang. What about your old company? Can you or would you go back? Give it some thought. Perhaps you could work in a different group or department? Maybe they have changed leadership, and things are different? You are known to them and likely to be considered for new roles given you left on favorable terms.

Read relevant news and information related to your area of expertise. Start a conversation with potential employers by passing along these insights. See where the conversation takes you. Maybe they also have openings you'd be a possible fit for.
Develop Powerful Job Hunting Skills
Most people hate looking for a job. It can be uncomfortable, awkward, and even demoralizing.
Given 45% of college graduates stay with their employer for less than two years, and Millennials job-hop (as did the Baby Boomers by the way) it's essential to learn how to conduct a successful job search.
Besides, if you learn how to find a new job that's a better fit for you, you'll see your career advance faster than you would if you stayed in a role that didn't meet your expectations.
Even if you must relocate to another city, when you uncover a unique opportunity, seize it.