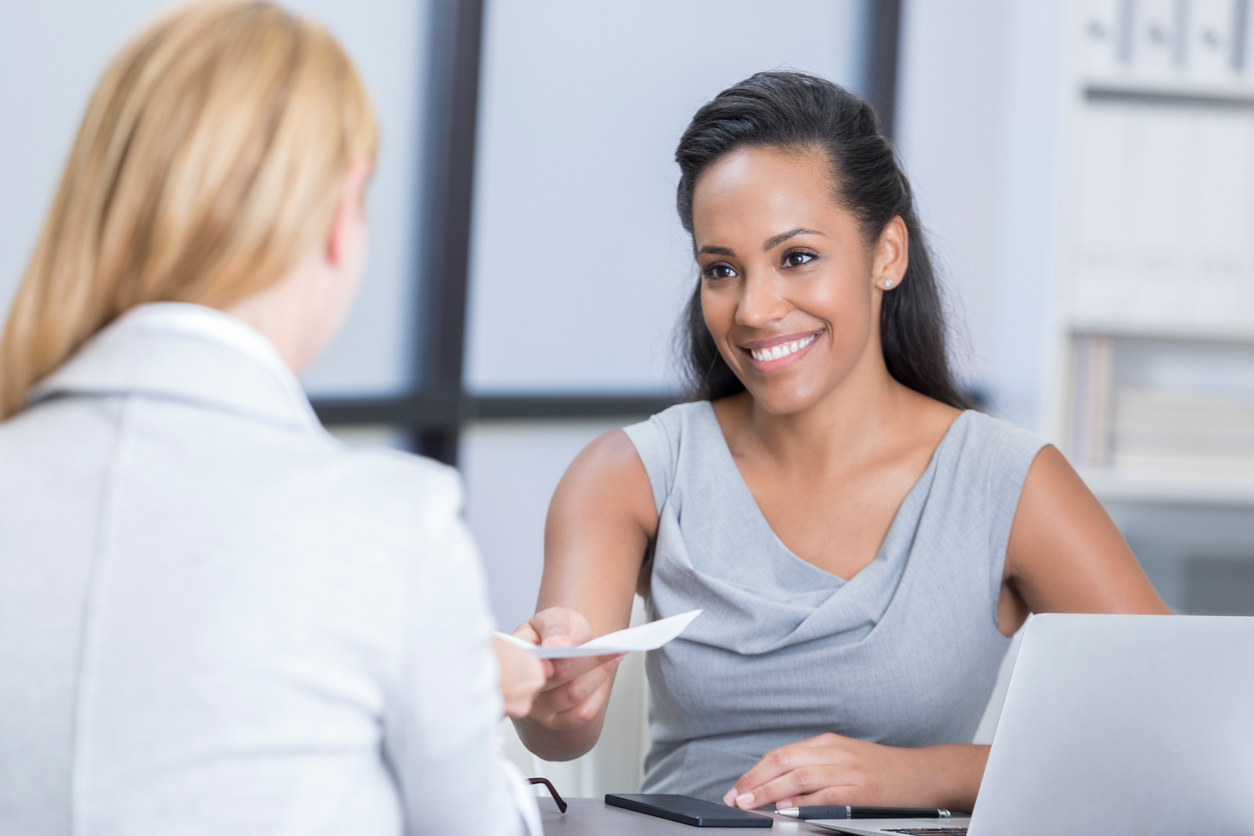 Making Sense of Staffing Agencies and Job Search Resources
—Five Must-Know Distinctions for Deciphering Employment Resources So You Can Shorten Your Job Search and Get the Help You Need
Searching for a job in today's job market is time-intensive. So, job-seekers rightfully turn to staffing agencies and other job search resources for help. From the outside, many job search resources look similar. In fact, it's easy even for experienced job seekers to get them confused. So which career services and staffing agencies are right for you? After reading this article, you'll be able to differentiate between career resources, including temp agencies, career coaches, headhunters, staffing agencies, and more. Soon you'll be spending your job search time where it matters most. Read on to learn which job search resources are right for you.
The Staffing and Recruiting Landscape Explained
There are five different types of service providers:
Staffing agencies
Outplacement firms
Search firms
In-house recruiters
Career coaches
Let's try and make sense of it all. You'll learn to understand in a nanosecond if you're working with the right job search resources.

#1 –So what's a staffing agency anyway?
Traditional staffing agencies are larger organizations. They work with clients and job seekers in the local market. Most have hundreds of offices across the country and many are publicly traded. The primary money-maker for almost all staffing agencies is providing temporary staffing services.
Staffing agencies usually operate in multiple locations. They work with a variety of local and national companies. This includes large and small businesses. Staffing agencies tend to have branch locations and work within the geography of their local markets. If you've ever been on a temp assignment, chances are you've worked with a staffing agency. The duration of temporary assignments varies depending on the role and the reason for the opening.
In a nutshell, staffing firms have job openings due to:
Maternity coverage
Sick leave
Job vacancy
Limited headcount
Large Projects
Project work
Labor shortages due to increased busy periods
Ability to quickly fill critical staffing needs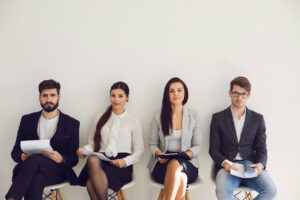 Staffing agencies can be generalists or specialists. For example, there are several staffing firms in these functional areas:
Accounting
IT
Consulting
Legal
Clerical
Creative
Healthcare
Doctors
Dentistry
---
Well-known staffing firms include:
---
How do staffing agencies work?
Staffing agencies are experts at supplying companies with on-demand labor. Their ultimate goal is to cultivate skilled workers who are ready to go to work on-demand for their customers. If you register with an agency, first you'll fill out an application. Then you'll be given skills assessments. And finally, you'll provide references and complete a simple background check. In addition, at some point in the process, you'll interview with a recruiter to discuss your employment history, compensation rates, and assignment preferences.
If you register with a staffing agency, you'll want to be responsive to their phone calls. Given that most assignments start the next morning or even later that afternoon, agencies will move on to the next skilled worker quickly. If you're not available, the agency won't always have time to wait for a callback. They'll need to move on to the next best candidate. When a customer needs someone to report to the job the next morning, time is of the essence.
Assignment Length, Employers, and Performance
Temporary assignments can be as short as a day and as long as several years. It's important to note, the staffing agency serves as the employer of record. That said, contract employees report to the staffing agency. At the job site, the line manager gives direction around the work. Outside of the job site, the agency gives direction about where to report, who to report to, compensation, and any employee concerns. But, keep in mind, ultimately the agency takes its direction from its' clients. If the staffing agency receives a call from a client wanting to end your assignment early, the agency will be the employer calling you with the unexpected news.
Believe it or not, if the client is unhappy with a temp's job performance, they may fire the staffing agency or ask them to replace the contract worker.
---
#2–What's an outplacement company?
Outplacement firms work with senior-level employees who are exiting an employer due to a layoff. It's an important distinction that they are hired by corporations rather than individuals. Employers procure outplacement services during times of employee separation as a way to help executives transition to a new employer. Outplacement firms help active job seekers get back to work faster by providing an array of job search and career services. The extent of the services received is dependent on the package your employer purchases.
Well-known and highly regarded outplacement firms include:
Lee Hecht Harrison
Challenger Gray & Christmas
Get Five
Outplacement Services
Outplacement services provide some or all of the following services:
Job Search Services
Resume Writing
Job Skill Development
Career Coaching
Interview Coaching
---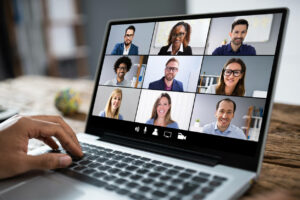 #3–What about executive recruiting firms, search firms, and headhunters?
To clarify, recruiting firms go by many names:
Headhunters
Direct placement
Executive search
Agency recruiters
Independent recruiters
Search Consultants
Direct placement search consultants act as intermediaries between employers and job seekers. Like temp agencies, they work for a variety of clients simultaneously. And they help clients find talented professionals for specific openings on a direct-hire basis. In other words, when you accept the job, you are employed by the employer and not the agency.
Executive search professionals are typically engaged on many searches at once, with multiple clients. Their customers typically want to hire a strong match for the opening right away.
Executive recruiters work on behalf of the employer to identify, attract, and recruit potential candidates. Therefore, recruiters target specific candidates based on the employers' requirements. Please keep in mind agency recruiters are not employed by their clients. They have some influence but not control over setting job search parameters. Therefore, if you don't fit the job requirements, the agency recruiter doesn't have much leverage to help you secure an interview.
A Headhunter is Not a Career Coach
Recruiters are not career coaches. Although the services they provide can overlap, they serve very different purposes. Recruiters have one goal in mind. And that is to find the right candidates for their active clients. If that potential new hire is you, they'll do everything in their power to help you secure interviews with their client company. However, if you are not a high-potential match for their clients, they'll be little they can do for your job search.
Career coaches are compensated by job seekers. So they will work to help you move your job search forward by providing resources, ideas, and coaching calls. They rarely provide interviews, job leads, or introductions to hiring managers.
Unlike career coaches, recruiters don't charge fees to candidates. Their fees are paid by employers.
When's the best time for a job seeker to work with an agency headhunter?
There are three times job seekers should partner with a headhunter:
The best time to collaborate with a headhunter is when they come looking for you. This means you are a strong potential match for one of their clients.
The second best time is when you're referred to them. Recruiters trust referrals. If you can get a referral to a recruiter in your space, take it.
Lastly, if you work in a recruiter's area of specialization, you should get to know them. For example, you're a software salesperson. You come across a software sales recruiter. Because they work in your industry, they may come across opportunities you want to know about.
It's important to keep in mind, most of the 'job seekers' they recruit are not in active job-search mode. So if you're in a rush to find a new job, a headhunter may not meet your timeframe.
---
#4—In-house Recruiters are Also Known as Talent Acquisition Managers
In-house recruiters work directly for their employers. Because in-house recruiters are company employees, they have first-hand knowledge of the corporate culture. They have a front-line perspective of their employer's strengths and weaknesses. They understand hiring managers' preferences and the organizations' internal nuances.
How job seekers can get noticed by talent acquisition?
Strong talent acquisition teams collaborate relentlessly with current and past employees to drive internal referrals, network, and source recruits. So if you have friends that work at companies you're interested in, see if they can introduce you to their internal recruiting team. This is the best way to get their attention, through someone they already know.
In a nutshell, many in-house recruiters are generalists with some sub-specialties. This means they may be recruiting an enterprise sales rep one day and a product manager the next. Serving in this capacity means they will know enough about a role to determine if they should move you forward in the process. But not so much that they're going to answer 100% of your technical questions. Certainly, don't overburden them with in-the-weeds questions they can't answer. Save those for the right audience: the hiring manager.
Although an internal recruiter may not know every nuance about a particular role, again, they are experts where it counts. Most importantly, they are people experts and company historians. If you find yourself working with an internal recruiter, make them your ally. In many cases, they will collaborate with you through the offer process. So go out of your way to help them, help you.
---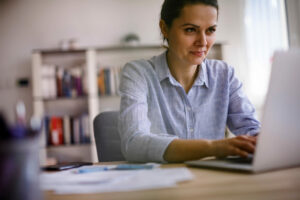 #5–Career Coaches
For the most part, career coaches are hired by individual professionals who are looking to achieve defined career goals. Specifically, they provide a variety of services to individual job seekers and career changers. Unlike outplacement firms and headhunters, career coaches work directly for the job seeker. In fact, career coaching fees are usually paid directly by the job seeker.
In sum, career coaches provide the following services:
Resume Writing
Interview Coaching
Job Placement Services
Workforce Transition Assistance
Leadership Coaching
Career Assessments
Many job seekers in transition find career coaching services invaluable. If you're looking to change careers, employers, or move into leadership, hiring a career coach might be right for you. Ultimately, change is hard. And a career coach can provide a more positive way of seeing your situation. That said, a fresh perspective just might be the catalyst you need to implement the desired changes.
---
Pick Resources that are Right for Your Situation
Next time you find yourself knee-deep in a job search, you'll know if a staffing agency can help. Most importantly, use this information to understand what organizations will be a good fit and what you can expect. Which of these resources can you use to enhance your job search? Which ones are a waste of time for you?